3 Easy Steps to Start Playing at BetStars
You can become the next big winner thanks to BetStars simple-to-use app and hassle-free download process. And you can even play on-the-go with the BetStars Mobile app. Just follow the three steps below to download BetStars Mobile onto your iPhone, iPad or any other iOS device to get started. We're also available on Windows, Mac and Android platforms.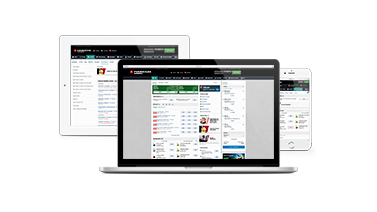 Download Poker Software
Press 'Play Poker Now' and you'll be redirected to the App Store. Select 'Install' and input your Apple ID password, then wait for BetStars Mobile to download onto your device. This may take a few minutes depending on your wireless or mobile data connection speed.
Press the BetStars spade icon to launch the Mobile app. If you already have a BetStars account, use your normal login details to access the tables. If you're new to BetStars, follow Step 2.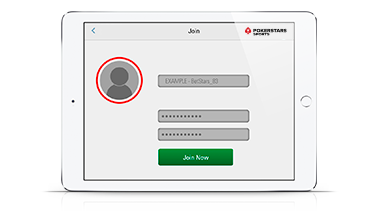 Download Poker Software
Once Mobile has loaded, press 'Login' and then 'Need an Account?'. Fill in the registration form and make sure you enter a valid email address before submitting.
To validate your new account, press 'Validate Email Address' and enter the full code sent to your chosen email address before pressing 'Validate'. If you need assistance, just press the 'Help' button at any time.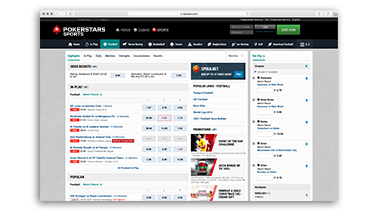 Download Poker Software
Press the 'Lobby' tab along the bottom of your screen and define your search criteria to find games on BetStars Mobile. To switch between games and formats, just select the relevant tab at the top of your screen.
Alternatively, if you know the specific ID of any poker tournament you want to play in, press the 'Search' icon and enter the Tournament ID into the search bar provided.

More Games. More Users. More Winners
BetStars is the number one choice for online players - with millions of registered users, the best games, best software and unbeatable VIP Club rewards. The Mobile app lets you play in a number of different currencies and languages and there's a game starting every second.

Play Your Way to Live Poker Tournaments
BetStars is home to poker's biggest online tournaments. Whether it's the World Championship of Online Poker (WCOOP), the Spring Championship of Online Poker (SCOOP) or weekly must-play events like the $1,000,000 guaranteed Sunday Million, you won't find better tournaments on offer anywhere else.

Play Your Way to Live Poker Tournaments
You can qualify for major live poker events just by playing online with BetStars. We host round-the-clock qualifiers to world-renowned poker festivals such as the European Poker Tour (EPT), the UK & Ireland Poker Tour (UKIPT), Estrellas Poker Tour (ESPT) and France Poker Series (FPS) every month.

Best Software
As well as all this, we are backed up by the best online software and support team in the business. Our free-to-download software is safe and secure, with quick deposits and fast cashouts as standard. Plus our support team is available 24 hours a day in a host of different languages, should you ever need them. Download the BetStars Mobile app now!