Alex Rae Q&A: Former midfielder discusses Sunderland, Rangers and Wolves

Alex Rae was a combative midfielder who played for Falkirk, Millwall, Sunderland, Wolves, Rangers, Dundee and MK Dons during a career spanning more than 20 years.
The Glaswegian won promotion to the Premier League with Sunderland in 1998/99 and also via the play-offs with Wolves in 2002/03 while scooping the Scottish Premier League and Scottish League Cup with Rangers in 2004/05.
BetStars News caught up with the 48-year-old to discuss the latest on his former clubs who have experienced contrasting fortunes this season.
Sunderland
Why do you think Sunderland have had such a poor run over the last few years?
AR: "You have to look at the way the club has been run. The chairman has brought in different directors of football and has constantly changed managers, which doesn't help to achieve long-term success. Continuously getting rid of managers has resulted in poor performances on the pitch and led to back-to-back relegations. They have found themselves with a lot of debt, with the club now in League One.
'It's a horrible feeling'

Chris Coleman delivers his verdict from the @StadiumOfLight 👉 https://t.co/ghJhlRu4tZ pic.twitter.com/1ptOlPON4H

-- Sunderland AFC 🔴⚪ (@SunderlandAFC) April 21, 2018
"I never thought a club of Sunderland's size could actually go down to that level of football - and that's with the greatest respect to League One. I just felt with the infrastructure Sunderland had, the stadium and the training ground, that I couldn't see them ever going down this low. But Wolves did it a few years and by putting the right structure in place, they can bounce back up because they have that large following."
Who's been Sunderland's most important player this season?
AR: "If you were to ask the players they would say the young lad George Honeyman, who has had a good year. Other than that, I don't think many of the players can come out with a lot of credit. The place needs a total clean out. They've had players there for many years now."
Who will be the club's manager next season?
AR: "It may be a case of them sticking with [Chris] Coleman and letting him have a go at it, although whether he wants to stay is another question. If Chris goes or the board decide to let him go, then I think the person who could change it around for Sunderland is someone like Kevin Phillips, who has a very good relationship with the supporters - who are quite disillusioned at the moment."
Do you think many of the players will go in the summer?
AR: "I'm sure there'll be players who want to leave the club because they don't want to play in League One but off the back of such a poor season, they have to ask themselves the question: Who's actually going to take these guys on? I think there should be a mass clear-out.
"I think the board and Ellis Short are actively trying to sell the club as well at the moment. I think if he [Short] can get the club off his hands then I'm sure he will let it go. What they need is a new board, with new directors, new ideas which the supporters can then get behind because obviously next year they will be looking to bounce straight back up."
Are there any players they should try and keep hold of?
AR: "They've got Honeyman - who has been good but in the main there hasn't been too many standouts in this season. They have to get players off the wage bill - players like Jack Rodwell and Lamine Kone, who from no fault of their own earn substantial money.
"John O'Shea will be leaving but they should try and keep the guys like Paddy McNair and build the team from there. They need an overhaul of the players who have been there for years because back-to-back relegations can't be good for anyone."
How important is it for the fans to stick by the team next season?
AR: "It's important but the fans are in a very tricky place at the moment. They still averaged 40,000 this season. They need someone to come in to galvanise the place to keep the fans happy. Having played there in 1996 when they had 17 or 18,000 fans every week to then move to a new stadium and get 35,000 to 40,000 makes a huge difference. They need to keep their fans happy and behind them so that they can bring some momentum each week and bounce back into the Championship."
In hindsight, was Chris Coleman the right appointment as manager?
AR: "My first instinct when we got Chris Coleman was that we were going to stay up. He started getting a few positive results but, unfortunately, they weren't able to maintain that which has been disappointing from everyone's point of view.
"I thought it was a great appointment at the time and a great shout from the Chief Executive Martin Bain. But obviously they've gone down now so it's really up to the board whether they want to stick with Chris and back him financially. One of the things that they haven't done is back him financially because of the money they have spent over the last six or seven years. They've wasted a hell of a lot of money."
What can the current Sunderland side learn from your 1998/99 promotion season?
AR: "We had a great squad of players which is the most important component. It was a very talented group of boys and we had a manager that everyone believed in and we also had a team spirit and work ethic that was exceptional. When you combine all those elements you have a great chance of success.
"When you look at Mo Salah scoring his 31st Premier League goal this season - Kevin Phillips had 30 when he was playing for Sunderland! It is a remarkable feat when you hear about people raving about Harry Kane and the like nowadays."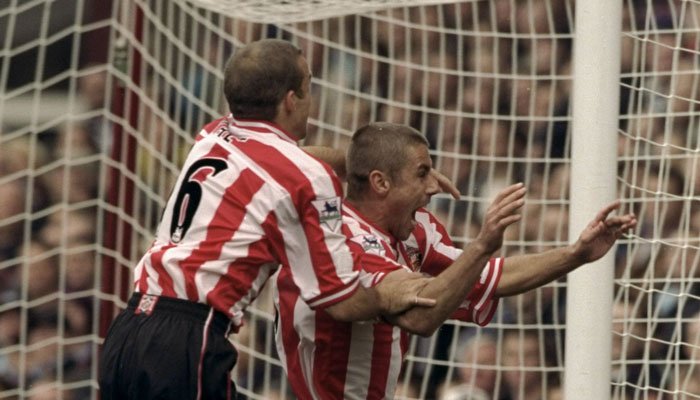 What was it like working under Peter Reid?
AR: "Peter was from a very different generation to what people would be used to nowadays. Peter very much ruled with an iron fist and a lot of players were fearful of him. This led the players to fight their corner and battle all the time because Peter demanded it. It would help if Sunderland could get someone like that now, but the problem is that footballers nowadays don't respond well to that type of management. The modern-day footballer is slightly spoiled and things have changed a lot since then."
Rangers
What was your fondest memory at Rangers?
AR: "Winning the league with the last kick of the ball in that first season was what dreams were made up. You couldn't make it up."
What are your thoughts on the upcoming Old Firm derby?
AR: "Celtic are the big favourites going in to this game as they can win the league. There's a lot of lessons Rangers can learn from the battering they got in the Scottish Cup semi-final. They need get back to being a lot more energetic and pressing higher up the pitch.
"Rangers missed several chances in the second half too, which if they hadn't done, they'd probably enter this match with a lot more confidence. We've all been about long enough to know Rangers are capable of getting a result, but they need to catch Celtic on an off day."
What do Rangers need to do to close the gap on Celtic?
AR: "First and foremost, they have to identify a manager. With the greatest respect, at the moment I think Graeme Murty is struggling a little bit. They have to recruit new players and one of the things they seem to have done poorly is bring in players that are on big, big wages so they have to try to get rid of some of these players organisationally to free up some money for new targets. They need to strengthen all over the place."
Who would you like to see as manager if they don't stick with Graeme Murty?
AR: "The obvious contender is Steve Clarke, who has done a great job at Kilmarnock. Before he arrived there, the club were not doing great and over the period of time he's been there, they've picked up a similar amount of points to Celtic, who will finish the season as champions. For him to have kept pace with Celtic within a matter of months, he would most certainly be in the frame. The Rangers board have had six or seven months to identify a list of candidates so it will be interesting to see who they are considering. They have appointed three managers in three years, which would suggest they haven't got it right."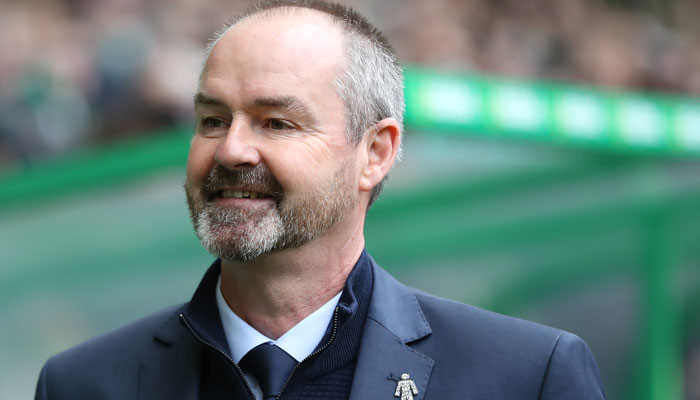 Are the fans justified in protesting?
AR: "I think it was the Union Bears, who are young, vocal and passionate fans who made the silent protest in the game against Hearts. I was in Glasgow on the Monday and there was a lot of anger in and around Glasgow because of the result. Rangers have sold 44,000 season tickets this year, it's a record so the fans have actually backed them really well and if they don't feel that things are going in the right direction they have a right to voice their dissent.
"But the great thing about this protest was that the supporters still turned up for the match. So, it was basically a mild demonstration to let them know that they're not happy, but you can imagine that if things don't improve, there might be some more protests in the near future."
If they hold on to second place, can Rangers count this as a successful season?
AR: "The objective at the start of this season would have been second place, but you have to put it in context as well. Rangers have spent more money than any team in Scotland last summer, more than any club, even more than Celtic.
"The bare minimum supporters and the board could have expected was second place. It may have been a bridge too far to expect them to bridge the gap on Celtic as I think the gap last year was 39 points, but if they don't get second place I think it should be considered a failure. Their objective would have been at least that finish with a trophy or a final and they haven't achieved that."
Where do Rangers need to strengthen?
AR: "They need to strengthen all over the place. They need to strengthen at centre-half, in the middle of the park, in the central midfield area, they have to add more options in the wide areas and they most certainly need one or two more strikers. They need to get rid of some of the players who aren't contributing to free up that money though."
Wolves
What do you think of Nuno Espirito Santo as a manager?
AR: "I like him a lot, he has a good temperament. When you hear him speak he sounds very calm and calculated in what he's trying to achieve. More importantly, though, what I like about him is that when he's on the touchline you can clearly see he's a passionate guy and the collective spirit he shows with his players. I applaud that.
"I like everything he has done, I like the style of play that he's brought to Wolves, they have a really free-flowing style of football and some of the players they have bought from Portugal like Ruben Neves, who's been absolutely tremendous. Then you look at some of the other guys like Pedro Goncalves, Helder Costa and then they've bought Willy Boly at the back.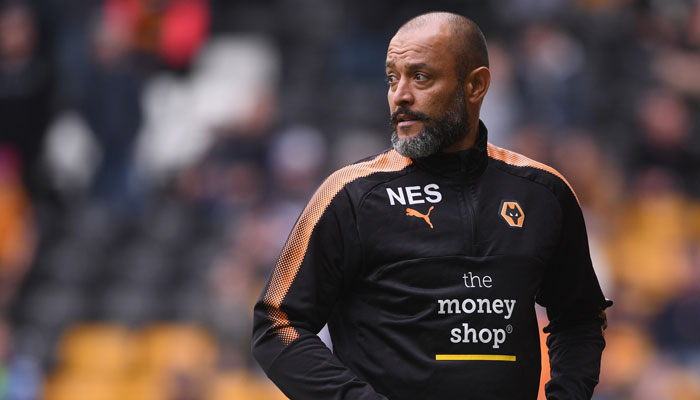 "You look at that with some of the British guys like Conor Coady, John Ruddy in goal, Barry Douglas at left wing-back and they've gelled brilliantly, which stems from the manager. I think the three players I mentioned, Costa, Neves and Goncalves are trying to justify £35-36 million, the board have clearly backed Nuno and he has repaid them brilliantly. They're going to win the Championship in style.
"Take all that into consideration as a Wolves fan and you would be absolutely delighted with the way the club is going. The future looks bright for Wolves because if they're investing that type of money into the Championship, and then if they do the same in the Premier League, Wolves could be a surprise package next year."
Where can they finish in the Premier League next season?
AR: "I can see them finishing in the top half given the type of players they have brought in and the fact they're trying to sign. Willy Boly and Benik Afobe will cost around £10m apiece. If you're spending that kind of money then you're probably looking at mid-table in the Premier League, but obviously you want to stay in the division first and foremost."
Who has been Wolves' player of the season?
AR: "Without a doubt Neves has been the standout player. For a young guy the way he plays the game and dictates the play is excellent. He's also got six goals from outside the box, the most in the Championship, which have all been fantastically executed.
"For a 21-year-old to be doing what he's doing at the moment, I'm sure he can really kick on over the next couple of years. It will be a good test for him going up to the Premier League, which is a different ball game altogether. In the Premier League you're up against top internationals and it will be a real challenge for him that will make him a better player."
Can you see Ruben Neves staying at Wolves next year?
AR: "Neves is only 21 years old, he's still got his best years ahead of him, so it wouldn't do his career any harm to stay another year or two. Then obviously he could move on for a lot of money, so it looks like it will be a very good piece of business for Wolves but there will be a lot of clubs looking at him."
Is there a position where Wolves need to strengthen?
AR: "They need a more experienced centre-forward. Having been in the Championship and won promotion several times to the top flight, one of the things when I was at Wolves that we didn't have was a striker who could score goals. Our top striker in the Premier League scored four or five goals.
"If Wolves are going to achieve anything, I would suggest they improve in the forward areas. It makes the difference during the business part of season, if you can get that right then you have an opportunity to do well."
How much of an influence were ex-Manchester United players Paul Ince and Denis Irwin in the dressing room when you were at Wolves?
AR: "Denis Irwin and Paul Ince were phenomenal. The year they came in we had lost out in the play-offs, then they came in and brought a determination and understanding of how to win and we managed to get over the line for the first time in 20 years.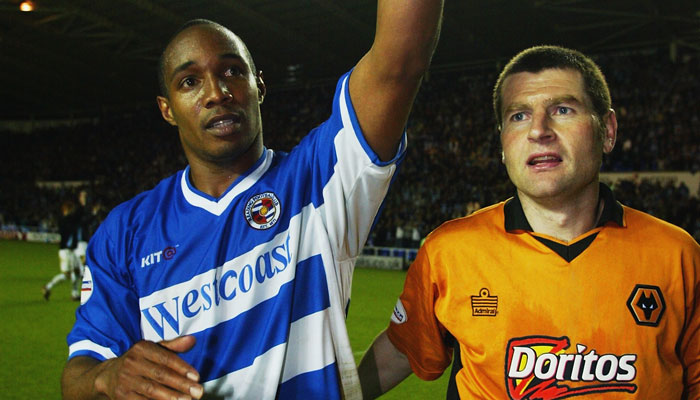 "The two of them were very different characters. Denis was very quiet, but when he spoke it was very poignant to get his point across. Paul Ince was just a born leader and he was driving the team forward on and off the pitch."
In 2003, your Wolves team were promoted only to be relegated the next season. What advice would you give to the current team to avoid that?
AR: "One of the things that was most important was recruitment. We didn't spend anywhere near enough money and it was always going to be difficult. Wolves are currently looking to sign the likes Benik Afobe and Willy Boly for £20m on top of the £35m that was spent in the last 18 months for Pedro Goncalves, Helder Costa and Ruben Neves. I'm certain they will spend more money than that. It's about getting quality in the right areas of the pitch, we didn't quite do that and we paid the price for it."
What do you make of Wolves' relationship with agent Jorge Mendes, which some people have been critical of?
AR: "If there was any skulduggery going on, the Football League would have put a stop to it. There seems to be a bit of jealousy around the players that they have managed to get through a 'super-agent' effectively as he's been able to use his contacts.
"If you look at Sunderland's recruitment over the last couple of years, it's been shambolic whereas these guys have managed to bring in players like Costa and Neves. When you're bringing in quality players like that it makes total sense that a guy who is one of the best agents on the planet, one of the most powerful, utilises his contacts. As long as it's fair and legal I don't have an issue with it at all."
Dundee
Will Dundee avoid the drop this year?
AR: "The three points they secured against St Johnstone on the weekend should mean they're clear of trouble now, they have enough to survive. Overall, it's been a really disappointing season for Dundee. They have some very good football players but unfortunately their home record has been really poor and as a result they haven't been able to get away from that relegation zone."
What's the aim next season?
AR: "A club like Dundee are always trying to get sixth place. If Kilmarnock can do it that should be the objective of Dundee as Kilmarnock's budget will be a lot less than Dundee. If they can get a good run at it, one of the key areas has been that their forwards haven't scored enough goals.
"Sofien Moussa, who scored the two goals on the weekend, is the player they need, he's scored about 15 goals. They play some nice football, they play a passing game and if they can capitalise on opportunities then the top six will be a realistic possibility for them next season."
Which of Dundee's signings has impressed you the most?
AR: "Glen Kamara has done very well, he is a technically gifted footballer who has really impressed at Dundee having been at a few different clubs. You can see he's been well schooled."
Is it crucial to keep hold of Steven Caulker next season?
AR: "The acquisition of Steven Caulker in January was a massive coup for Dundee to sign a player of that calibre. He's obviously had his issues over the past few years but he's still only 26 years old.
We are delighted to announce the signing of Steven Caulker #thedee https://t.co/wFFFL4uIcs

-- Dundee Football Club (@dundeefconline) February 8, 2018
"He's got one more year left on his contract, and it will be interesting to see whether they decide to keep him or try and cash in. From my point of view, if they can keep Caulker it would give them more of an opportunity to make the top six."
What are Neil McCann's strongest attributes as manager?
AR: "He's managed to get them to play a style of play that is very pleasing to the eye. He's obviously going to stick to those principles, but he's still got a long way to go. As a team they really need to pick up more points than they have done to get near to the top of the table. Again, it's down to recruitment and they need to get a goalscorer, but Neil can take a lot of credit for the signing of Steven Caulker."
How did you find being a player-manager at Dundee?
AR: "It's not something you see very often these days, but I really enjoyed it from a playing point of view. I had a couple of young guys like Kevin McDonald, who's doing exceptionally well now at Fulham, but trying to combine the two was extremely difficult. I probably could have played on for at least another year, but I decided to hang up my boots a to try and focus on the management side of things but unfortunately, we just missed out on promotion by a couple of points and finished second."
Millwall
Can you see Millwall getting promoted to the Premier League?
AR: "Nothing would give me more pleasure than seeing Millwall promoted to the Premier League. The job that Neil Harris has done there is absolutely remarkable when you consider all the teams in and around where Millwall are and their difference in budgets. He's got them playing like an old-fashioned style Millwall, a little bit back to front and he has absolutely done brilliantly. To go 17 games without defeat was a remarkable run.
"Millwall just have make it into that play-off spot. I got to the play-offs five times and four of the times I finished third in the league and never got promoted. The one time I finished sixth that was the time I won promotion because team who finish sixth always seem to go into the play-offs with a bit of optimism and momentum."
How different is it playing in the play-offs to the normal season?
AR: "Playing in the play-offs is a totally different experience altogether. My first season at Millwall we had beaten Brighton twice, home and away in the league, and then when it came to the play-offs they beat us. It really boils down to momentum a team has at that time.
"It's important to go into play-off games on the front foot. It's very close in the Championship table, Derby are just behind Millwall and Brentford can still get there. Preston are still within striking distance as well so Millwall will have to win their next two games to have a chance of making the play-offs."
How do you think they will get on if they do make it to the Premier League?
AR: "If Millwall actually got to the Premier League it would be extremely difficult for them to stay at that level because of the investment needed. But just to get back to the top division would be absolutely unbelievable for the club. For us to be talking about promotion at the moment just shows how well things have been going at Millwall.
"There were 17,500 people at the Den on Friday which is absolutely brilliant because there's nothing better than a packed atmosphere there and it can be very hostile. But you never know, you look at teams like Burnley punching well above their weight and they're inspiration for how teams can adapt and cope in the Premier League."
Who have been the standout performers for to Millwall this season?
AR: George Saville has been absolutely brilliant, he's played 50 games this year and managed to get amongst the goals as well. He would come into the reckoning for Millwall's player of the season. But there have been a lot of players performing well. Sean Hutchinson, Shauny Williams, Ben Thompson, Jed Wallace - there's been a multitude of good players.
✍️

Steve Morison will remain at The Den until 2019 after triggering an appearance-based clause in his contract.

📰 ➡️ https://t.co/3PyzMfwhuD #Millwall 🦁 pic.twitter.com/NKfc6q2uPW

-- Millwall FC (@MillwallFC) December 14, 2017
"Lee Gregory and Steve Morison typify what Millwall players are about, the two of them are very much up in your face. Steve Morison, in particular, must be absolutely horrible to play against. I think Morison would be very much one of the guys, he's not overly prolific in terms of goals but he sets the tone for the Millwall players."
You played with and were managed by Mick McCarthy at Millwall, what do you make of his recent departure from Ipswich?
AR: "Mick was a team-mate of mine and then he was my gaffer and the manner of his departure has been really disappointing for a guy who's done well at Ipswich. I know Mick very well, he's a very passionate, hungry guy and when you look at the promotions at Sunderland and Wolves I have no doubt that he will get another good job alongside Terry Connor his assistant.
"Mick specialises in getting the best out of players in the Championship. Football management can be a tough place at times when you stand there on the touchline and getting abuse off people, it can be really difficult. Unfortunately, the noisy minority always seem to make the biggest headlines and it's probably best that Mick is leaving the club."
Who was the best player that you played with during your time at the Den?
AR: "It would have to be Teddy Sheringham. He was at a different level to any other player I played with across my whole career. He was technically unbelievable and the season that I did play with him he scored 38 goals. But his assists must have been at least another 30, he was tremendous and I can understand why he went on to score in the Champions League final, did what he did at Man United and Tottenham. He was a terrific footballer."
Falkirk
What do Falkirk have to do to get back to the Scottish Premiership?
AR: "They're now talking about becoming a fan-owned club where their supporters will contribute on a monthly basis to the club and this will help towards the budget, plus you have your season ticket money. That would give you a better chance of fighting to try and get promotion because you end up with more revenue. They've got a new manager in Paul Hartley and they're obviously trying to frontload their playing budget for the first team so I expect Falkirk will shake things up in the Championship next year."
Do you think Paul Hartley should stay on as head coach?
AR: "Paul Hartley has got plenty of experience, he's achieved a couple of promotions at Alloa Athletic and he knows that level now. He's been there for the best part of two thirds of this season so it gives him an idea and gives him a chance to build, get his own players in the summer transfer window and then kick on. It's not a strong Championship now and Falkirk have a good opportunity to try and at least make the play-offs or push on for automatic promotion next season."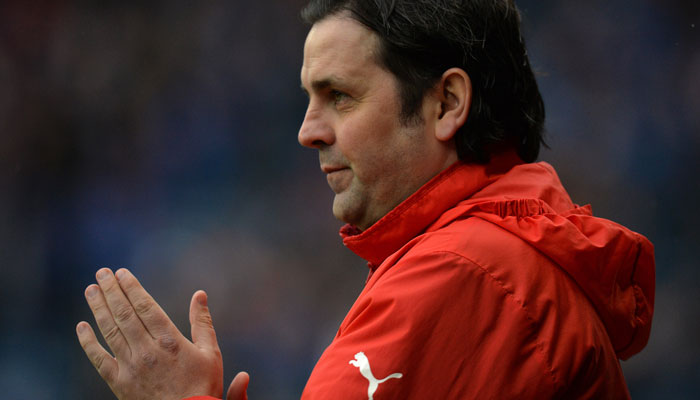 Who would you say is Falkirk's most important player?
AR: "Craig Sibbald has been there for a long time and if they can get him back playing at the level he's capable of, he could be the catalyst around which they can build the team next season. He's only 22 but he's been there for a while and he's played 250 games so he's got the experience. I think he can be a key player for them trying to get back up into the Premiership next year."
Alex Smith, the technical director of Falkirk, has announced that he's retiring at the end of the season after 60 years in football, do you know him well?
AR: "Alex is known as the Godfather for obvious reasons. He's been and done it all, he's worked at every single level. He's been a board member, he's been a manager at several clubs, he's won a few trophies and he's now director of football at Falkirk.
"He's always been there for young managers to contact as part of the League Managers Association as well. He's the go-to guy if you're having an issue as a manager and coach because he just has such a wealth of experience. He's moving to Australia which I think is a wise move considering the weather in Scotland and it's thoroughly deserved and I hope he enjoys his retirement."