Expected goals: What is xG and what does it mean for football betting?

Post-match analysis is an essential part of football phone-ins, pub conversations and Monday morning office chats to debate who dominated the big game at the weekend.
In the past, fans and pundits would cite the number of shots, efforts on target, corners, possession or simply rely on a gut feeling to help resolve which team deserved to win, but for those of us analysing matches, these stats don't tell the whole story.
For example, a team may have outshot their opponents 8-2 but what if all or most of those were weak, long-range efforts which did not truly test the goalkeeper? That's where expected goals comes in to better reflect how teams and individual players have performed.
What is expected goals?
BBC viewers may have seen expected goals mentioned on Match of the Day, which displays this data during post-match interviews with managers along with more traditional measures such as shots and corners.
Expected goals is a way of measuring how many goals the average team would have scored based on the quality of the chances they created.
This is done by calculating how frequently chances of a given type are scored based on pitch position, delivery, defensive pressure and a host of other factors. Adding up these numbers at the end of a game tells us how many goals the average team would have scored from those chances and therefore whether the result was a fair reflection of the opportunities each side created.
How does expected goals work?
The metric used to calculate xG, as it is known, is based on a figure ranging from 0-1 in which 0.03, for example, would be regarded as an extremely difficult chance and 0.9 very easy.
There are many models for expected goals but the algorithm relies on similar factors such as distance to goal, where the shot was taken, the body part used and the type of pass, if any, the player received. Were there opponents in the way? Were they close and how many? Was the chance a volley or was the ball on the ground?
Heading in a cross is generally a skill more difficult to achieve than shooting with a foot and will therefore have a lower value than one where the ball rolls perfectly into the path of an attacker.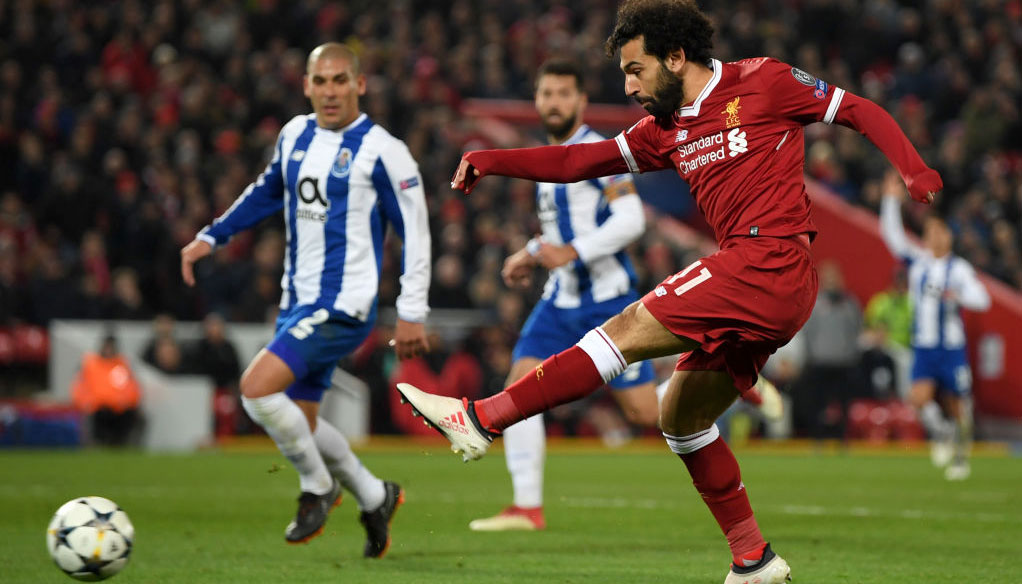 Statistically, a penalty is scored around three times from every four attempts so the xG for a spot-kick would be approximately 0.75 or 75% if you like percentages!
Adding up all the chances over 90 minutes allows data analysts to arrive at a figure for both teams.
For example, Tottenham won 1-0 at Crystal Palace during the 2017-18 season and - while the scoreline was close - the visitors had an attacking xG of 2.65 compared with 0.29 for the Eagles, which tells us that the margin of victory could easily have been greater.
Conversely, Swansea beat Liverpool 1-0 at the Liberty Stadium with an xG of just 0.30, whilst Liverpool created around seven times more chances with an xG of 2.16. On another day, Swansea would have expected to have been on the end of a hiding at the hands of the Reds.
Expected goals and betting
Not only does expected goals reveal how teams performed during a game, it also provides a key to future performances - ideal for those wanting to gain an advantage betting on football matches.
As a football stat resource, xG is invaluable for giving punters more information than a cursory check on the league table would otherwise provide.
A team may have lost their last four matches and be sitting at the bottom of the table, but the Premier League expected goals table may tell a different story. Crystal Palace did not have a point after the first seven games of the 2017-18 season, but their attacking xG was that of a mid-table side.
Palace were underachieving and their odds reflected their results, but the quality of the chances they were creating meant an upturn in fortunes was probable at a time when their odds were high, which proved to be the case.
The form graphics on BetStars News (example below) show not only a team's recent results, but also their xG so punters can spot if a team is performing in line with expectations.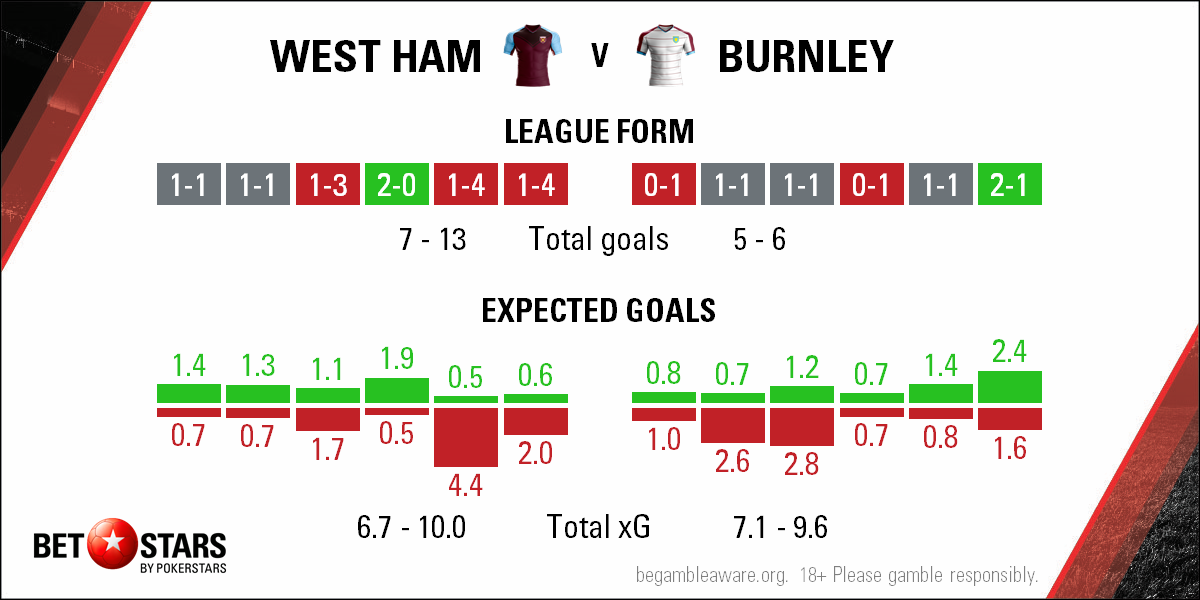 Players and defences
Expected goals not only provides an invaluable guide to how an attack is performing, but it also highlights the quality of a team's defence.
With just eight games to go in the Premier League season, Everton were ninth in the table, but their defensive xG was the third worst in terms of conceding quality chances.
Weighing up a team's attacking and defensive xGs allows the thoughtful bettor to make a judgement call on a range of markets such as win/lose, both teams to score, over/under goals and many more.
Harry Kane and Mo Salah may have been fighting it out at the top of the Premier League's top goalscorer chart but are they necessarily the best finishers? By adding up their expected goals aggregate over the season we can see whether their scoring rates look sustainable.
Comparing a player's xG with their number of goals tells us whether they are under or overperforming and can indicate where the value lies in the anytime scorer or first-time market.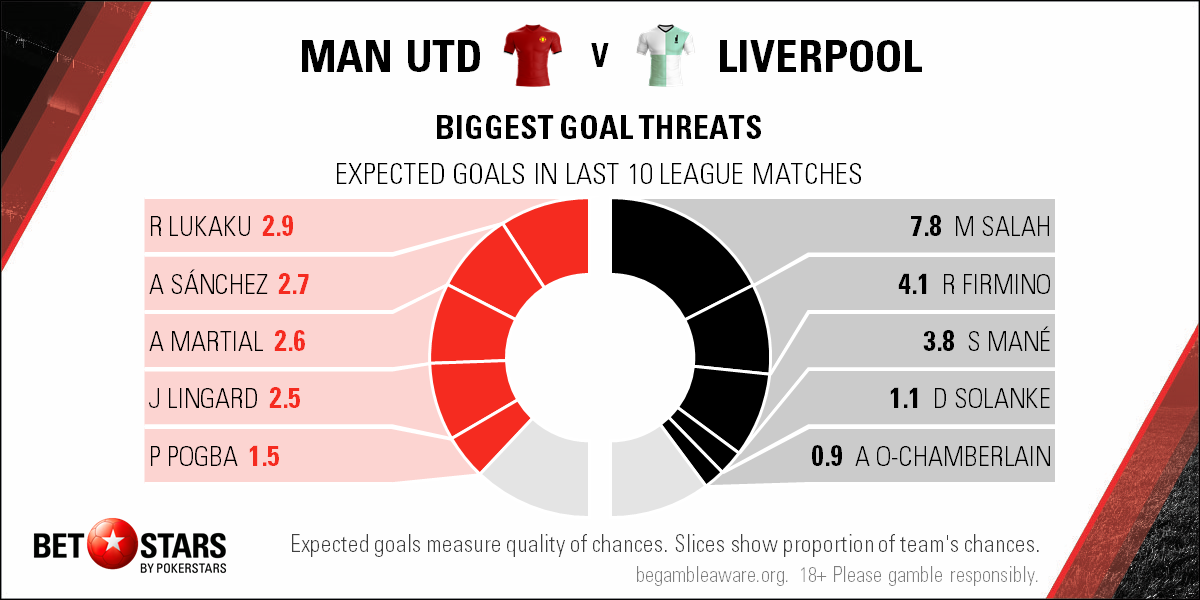 The future of expected goals
Expected goals is an analytical tool enjoying widespread use for both attacking and defensive analysis which is gradually creeping into the public eye.
There is always room for improvement though, and in future we may well see even more data added to expected goals models, such as off-the-ball tracking data, player and team-specific parameters and the use of other match events which are an indication of goalscoring potential.
Although the focus of expected goals is generally on attack, there is proportionate benefit from considering the defensive picture. A team that concedes few chances may affect a punter's thinking when it comes to winning to nil, one team not to score and half-time markets, although more careful analysis is required to separate their influence from that of the attacking team.
New models such as these are waiting to be explored and with them more betting opportunities to help you make the big call.