All Bets are Flint-off - It's Freddie vs Our Traders!

Each week BetStars' own Andrew 'Freddie' Flintoff goes head to head with our Traders to predict results from different sports to make the most of the BetStars all-sport accas.
Last weekend saw Freddie steal a narrow win over the Traders, but still neither side has been able to land a big acca win. Will this week see the breakthrough? Can Freddie's gut calls win out against the Traders' facts and stats? There's only one way to find out!
And with our All Sports Acca Bonus, place a treble or higher on any sports events at odds of 1/2 or higher and if your bet wins, we'll boost your winnings by up to £100,000 in cash!
HORSE RACING: BECHER HANDICAP CHASE, AINTREE, SATURDAY DECEMBER 8, 13:30, ITV4 (view odds here)
Freddie:
I don't know too much about the form of the horses running in this one, but I'm going to have to go for Blaklion. One simple reason - one of my favourite films of last year was Black Panther and it sounds close enough for me.
The race might not be taking place in Wakanda but I'm gonna back Blaklion to 'marvel' the spectators watching at Aintree.
Traders:
We thought we'd take inspiration from Freddie's recent foray into performing in Fat Friends The Musical by backing Theatre Territory.
It helps that the eight-year-old from Ireland is on good form recently. Here's hoping that his reviews for Saturday are as good as yours were Fred!
This weekend's best bets
If you're interested in accumulators or in-play betting, check out our regular betting columns:
PREMIER LEAGUE: CHELSEA vs MANCHESTER CITY, SATURDAY DECEMBER 8, 17:30, BT SPORT (view all markets here)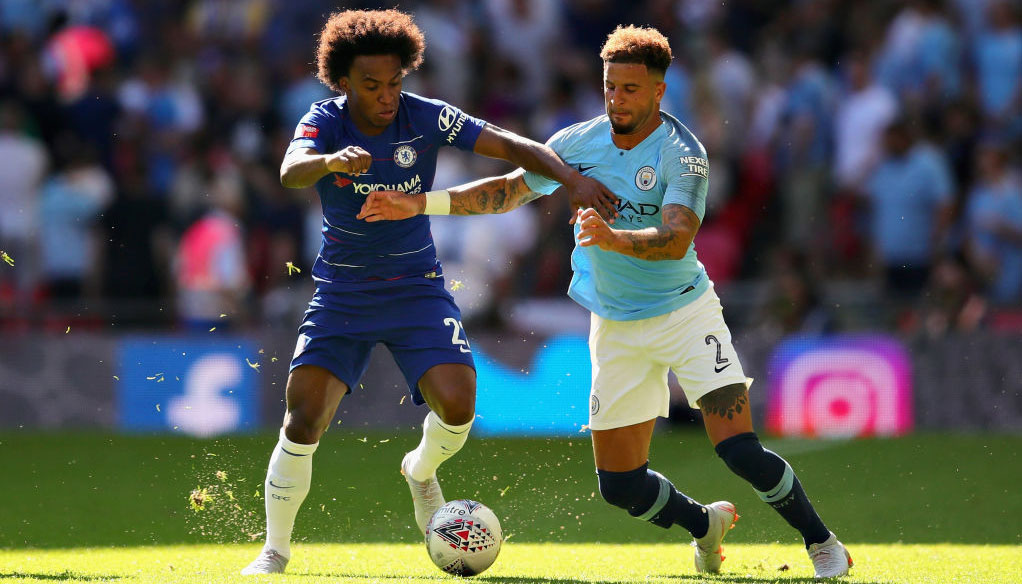 Freddie:
I mean it's starting to get a bit boring now, isn't it? Week in week out City look calm, collected and comfortable as they put three or four past another Premier League team.
Even with this top of the table tie it's impossible not to back Pep and his men. Last week they annoyed loads of my mates with Fantasy Football teams by leaving Aguero out of the squad and they still managed to score three.
I like the way Chelsea are playing this season but it's a no-brainer for me again. City all the way.
Traders:
We hear what you are saying Freddie but we're prepared to take a punt that the City boys can't keep this up all season long.
They were made to work hard last weekend against a resilient Bournemouth team and though they came away 3-1 winners, it was a real test. They have also had to travel to Watford in midweek and now face a Chelsea team that know they'll have to be at their absolute best.
Stamford Bridge is no easy ground to come away with three points and we think City might be held to a draw here.
PREMIER LEAGUE: LEICESTER vs TOTTENHAM, SATURDAY DECEMBER 8, 19:45, BT SPORT 1 (view all markets here)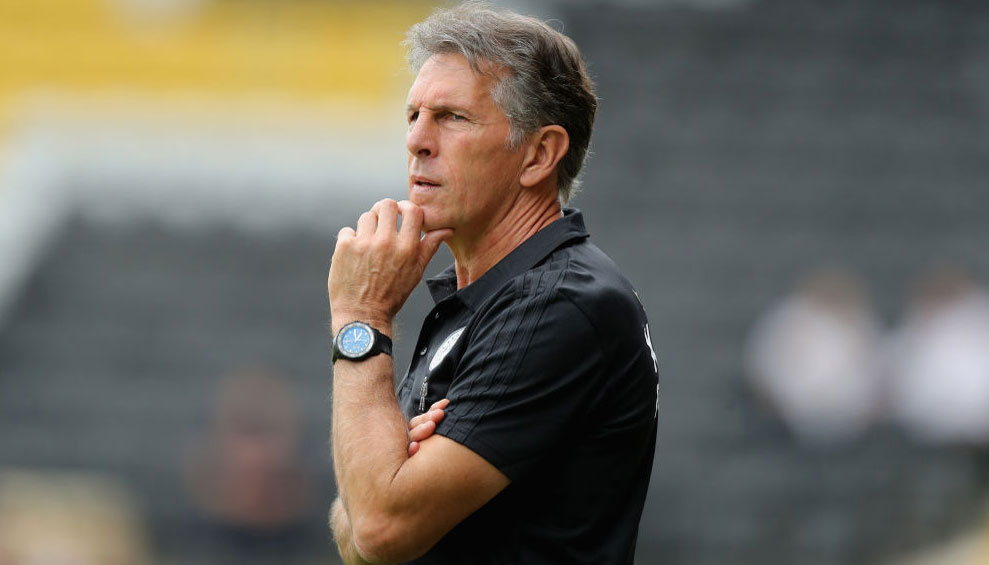 Freddie:
You have to have a lot of love for Leicester City. That club has been through so much in the last five years. From absolute ecstasy to now total heartbreaking tragedy.
They're going through such an emotional time and I would love it for them to have a really strong season from here on in and give their fans something to cheer about again.
For that reason I really hope they get a result here. I'm not sure they can beat an impressive Tottenham team, but I think they can get a point.
Traders:
Psychologically Spurs's season changed last weekend. Arsenal's derby-day demolition not only gave the Gunners the north London bragging rights, it also meant they went above Spurs in the table.
Pochettino and his men are going to need to respond and we can see them bouncing back here. Spurs have showed this season that on their day they can be unplayable and as long as they can stop Leicester catching them on the counter attack, we think this game is there for Tottenham to take.
Feature previews for this weekend
If you're interested in tips on our feature events this weekend, check out our in-depth previews:
NFL: MINNESOTA VIKINGS @ SEATTLE SEAHAWKS, TUESDAY DECEMBER 11, 01:15, SKY SPORTS ACTION (view all markets here)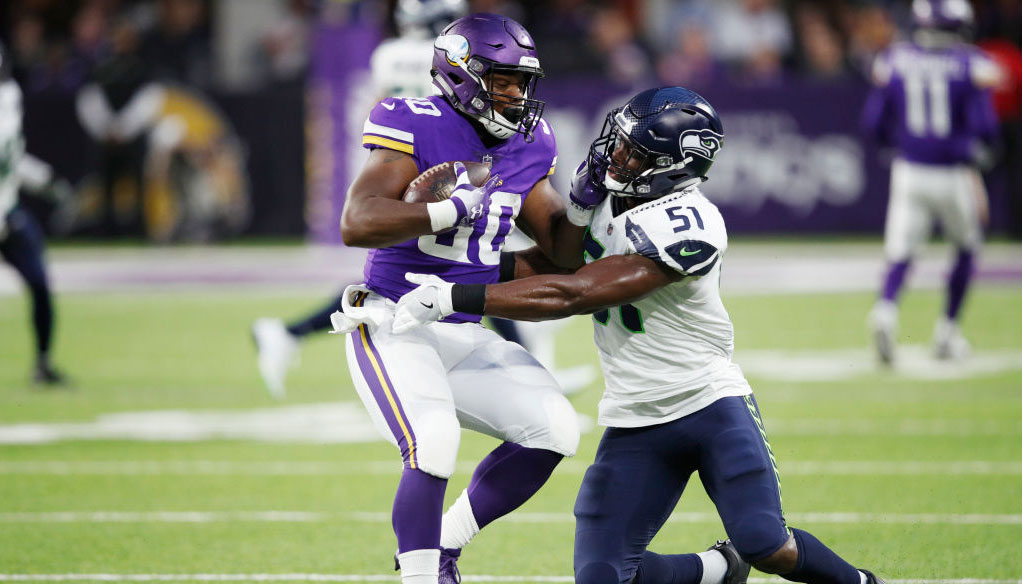 Freddie:
The Seattle Seahawks are responsible for one of the coolest nicknames in sport (apart from Freddie of course!). Their defense used to be so formidable that it was called The Legion Of Boom. How cool is that?! Any nickname that references the WWF in its glory days gets my vote.
I don't think the defense is quite as good these days but on their day they are still a very good team and are always difficult to beat. I'm gonna back them to stick the doomsday device on the Vikings in this match-up and come away with the W.
Traders:
Last week's defeat to the Patriots leaves the Vikings' season hanging in the balance. If they are going to stay in wildcard contention then this is a must-win game for them.
They have home-field advantage and an offense that on their day can beat the best in the league.
With their backs against the wall, we're backing them to silence the Seahawks in Minnesota.
All-sport accas
Fancy following Freddie's flutter? His 4 fold of wins for Blaklion, Manchester City and Seattle Seahawks and a draw between Leicester and Tottenham can be backed at 66/1 in a cross-sport acca.
Or if you think the traders are talking more sense, their predictions of victories for Theatre Territory, Tottenham, the Minnesota Vikings and a draw at Stamford Bridge is around 156/1 in a 4 fold.
Acca Bonus up to 100% - Place a treble or higher across any sport and if it wins, we'll boost your winnings in cash. Remember to check that all your selections are higher than 1.50 (1/2). T&Cs apply.