Big Call: Luis Garcia on Arsenal vs Atletico Madrid

Luis Garcia had two spells as a player at Atletico Madrid and starred in the Premier League for Liverpool so is well placed to look ahead to Arsenal's Europa League semi-final against the Spanish team.
Ahead of Thursday's first leg, we spoke to the former Spain midfielder for his Big Call on who will reach the final and the strengths and weaknesses of both teams.
On Atletico's chances of winning the Europa League...
Luis Garcia: "I believed Atletico Madrid would win it ever since they were knocked out of the Champions League. I think that they are the strongest team in the Europa League along with Arsenal right now. I expect Atletico Madrid to get through to the final in Lyon and win the trophy."
On Diego Costa...
"I think Diego Costa rejoining Atletico Madrid was the perfect match. He was very much looking forward to going back to his former team. Atletico needed a player like him with the character and the passion that he shows on the pitch every single weekend. I think it was perfect for both sides. He's done a great job, he's scored goals but the most important thing was that he gave that personality to the team which Atletico Madrid needed."
On Antoine Griezmann...
"He's a key player for Atletico Madrid and is very important for the future if they want to build a very strong team for next season - they've already bought some players in midfield. But having the best of the best up front is very important if you want to compete with Barcelona and Real Madrid for the La Liga title or even the Champions League. If it's possible to keep him, I think it's going to be very tough. I'm sure that the top teams are already trying to get Griezmann because he showed that he's got everything to become one of the top 10 players in the world. He's got the speed, he's got the talent, he's got goals and assists, and the work he puts in on the pitch every single weekend is just amazing."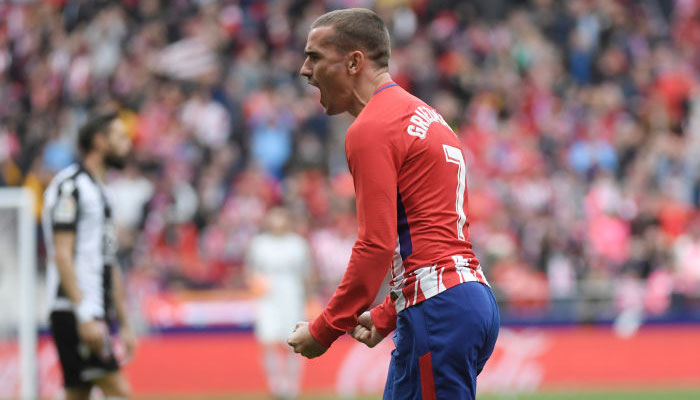 On Diego Simeone...
"I think Diego Simeone, with his passion for football and the way he's managing the team, would be a perfect fit for a Premier League team. I think he's a winner and you cannot change that. It doesn't matter if you go to the Premier League, to Italy or the Bundesliga, you will try to find a way to win and I think it would be fantastic for a team to sign Diego Simeone. Hopefully not, though, because I would love to see him continue at Atletico Madrid.
"I think Diego Simeone ranks among the best managers in Europe. He's at the top of the top. Considering he's in the semi-finals of the Europa League, he's going to come second in La Liga. He's managed to do so much in the last three, four years winning the Europa League, La Liga and two Champions League finals with a team that wasn't up there moneywise. With the team that he's got, having players from the academy or a couple players that have signed from other places, he managed to make a very, very strong team. So I would rank him in the top five coaches in Europe."
On the difference between La Liga and the Premier League...
"I think the main difference between La Liga and the Premier League is the rhythm of the football. In the Premier League there's no stopping, it's going back and forward. It's a very tough competition, you have to be very focused and concentrated because of that. There's not a moment for relaxation, even a throw-in can be very dangerous, whilst La Liga is more about tactical work. You play more with the ball, trying to play out from the back and trying to cause danger to the opponent, moving players up front. So there's a slight difference between those two."
On whether Atletico can win the Champions League next season...
"If they can keep their top players, definitely yes. This season they weren't lucky enough to get through to the knockout stages of the Champions League. If they can manage to keep hold of Antoine Griezmann and bring a couple more players in then they will be challenging for the Champions League again."
On Atletico reaching the levels of Barcelona and Real Madrid...
"I think that they are still far away from Real Madrid and Barcelona because the share of the TV rights is a bit different in Spain so it's very difficult to compete against those two teams. But I think Simeone managed to make them believe and that's why Atletico Madrid are second in La Liga today."
On Atletico's best player this season...
"I have to go for Griezmann because he has made the difference during the season, scoring and assisting goals. I think people forget that he's a striker when sometimes he's defending in front of the box during games. I think he's got the character and the personality even if he doesn't have the captain's armband."
On where Atletico need to strengthen over summer...
"They have already signed Rodri from Villarreal - a young player who can play in the middle. Gabi the captain has been there for quite a while and he will probably only stay for one more year. Up front, Fernando Torres has decided to leave at the end of the season so they will probably need another striker. Correa has done a great job but they will need more power up front. Godin, Augusto and Giménez had a few injuries so I think that the team is going to work on bringing a couple more players in defence."
On who will win between Atletico Madrid and Arsenal...
"It's easy for me. Even though Arsenal are a fantastic team and they've done very well in the Europa League, I think on this occasion Atletico Madrid look very strong, very compact at the back and have a lot of power up front. I think that's where Atletico Madrid can do a lot of damage to Arsenal."
On what Arsenal have to do to overcome Atletico...
Garcia said: "I was checking some of the stats and Arsenal are the top team passing-wise. I think with the quality of players they have, they know how to do it. Up front trying to manage the tempo of the team and the game, always keeping the ball. For Atletico Madrid it will be hard to deal with that because that will mean that they will have to run a lot more without the ball."
On Arsenal's weaknesses...
"The counter-attack is a weakness for Arsenal. When you try to build up and bring the ball up, you have to bring players up the pitch and that's going to make Arsenal open up at the back and give space for Griezmann, Costa, Correa and other players who play up front. They like to have those spaces and they will use the pockets that the defence leaves them on the counter-attack. Atletico Madrid know how to cause damage that way."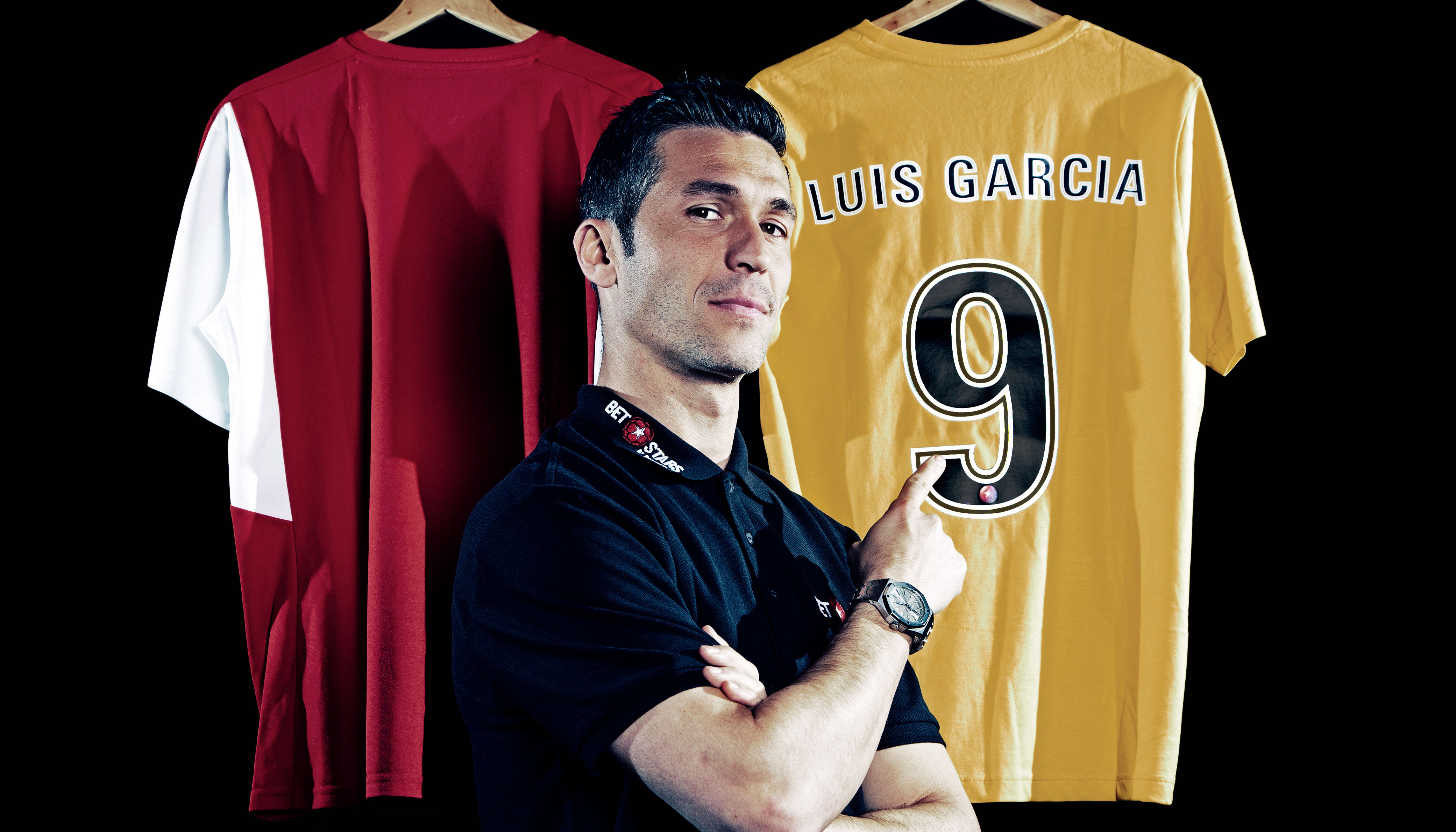 On Arsenal's most important players...
"Right now, Ozil and Ramsey are two of the most important players for Arsenal, but Welbeck is scoring important goals as well. I think at this stage Ozil is going to be a vital player for Arsenal."
On Arsene Wenger...
"I have seen so many different things from the fans, so many complaints about him, but Arsenal are in the Europa League semi-final now, which means the manager and the club should get a lot of respect. They were always a very difficult team to play against, they used to love having the ball and it was very difficult to play against them. Their position in the Premier League isn't the best one, but they are in the semi-final of the Europa League so you have to give some credit to Arsene Wenger."
On whether Luis Enrique would make a good Arsenal manager...
"I think Luis Enrique is one of those managers that you know will be successful wherever he goes. I met him when we played together at Barcelona, he's a winner who gives 120% every single game and training session. He always gives his best and he would fit really well with Arsenal's philosophy."
80+ Minute Goal Insurance - We're giving money back as a Free Bet up to $/£20 if a goal after 80:00 turns a winning Match Result bet into a loser on all Premier League, FA Cup, Champions League and Europa League matches. Min odds 1/2 (1.5). T&C's apply.