Q&A: Pascal Chimbonda on Wigan, Spurs, Blackburn and Sunderland

Pascal Chimbonda made his name in English football during Wigan's first season in the Premier League and won the League Cup with Tottenham in 2008.
With the season coming towards the crucial stage, BetStars News spoke to the former France defender to hear his thoughts on the fortunes of the Latics and Spurs, as well as former clubs Blackburn Rovers and Sunderland.
Wigan Athletic
Will Wigan go up this season?
"Yes, definitely. They will get promoted whether it's through the play-offs spots or if they get promoted automatically. I think Wigan will go up this year."
Can the Latics get back into the Premier League?
"Yes but it will be hard. The first step will be to push for promotion back into the Championship. From there, they must establish themselves in the Championship and continue their winning form. It will be really tough as there are so many good teams in the Championship and they've been there for a long time so they know how to play in that league. It's looking good for them right now."
How is Paul Cook doing as manager of Wigan?
"He's doing a great job, similar to what Paul Jewell managed to do whilst he was at Wigan."
What did you think of your old side's victory against Man City?
"It was a great game and one of the biggest upsets ever! When you play against a bigger team in the cup, you don't have anything to lose in the game so you just play your heart out in the game and that's what they did and they did it well! It will give Wigan more confidence for the rest of the season."
They've got Southampton in the next round, what's your prediction for that one?
"I think they have a really good chance to win that one because Southampton are not playing well and they're not in a good position at the moment. If they play against Southampton in the same way they played against City, with the same belief, then they can win."
When Wigan face Southampton, will they need a big performance from Will Grigg?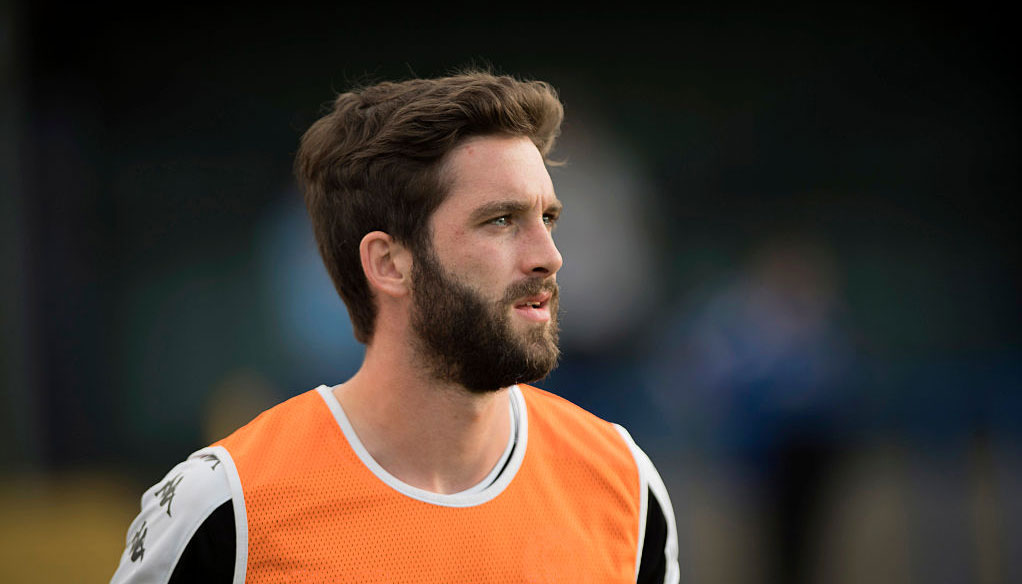 "Yes, you always need someone there who's going to score the goals and if he [Grigg] and the team can play like they did against City then they will get past Southampton easily. If they play with too much confidence, they will get beaten by Southampton. The goal Will Grigg scored against City was a great goal and everyone was talking about it."
What are your memories of your time at Wigan?
"I came to England to Wigan, who were a team that had just been promoted and we did great by finishing 10th in the league. No one expected us to finish there. I played some of my best football at Wigan, playing in the Carling Cup final against Manchester United is a great memory."
Tottenham Hotspur
Is Pochettino the right man for the job at Spurs?
"Yes, Pochettino is the right man for the job - he gets the best out of the players and he brings out the confidence in every player. He's a good manager. Spurs have to keep hold of him, I know a lot of clubs want him but if Spurs keep him, they can improve next season and fight for the title."
What do you make of the rumours linking Pochettino away from Spurs?
"I'm worried about him going to France or Germany. He used to play for Paris Saint-Germain so you never know, he may be tempted to go back there. In football everything changes so fast so you never know what might happen."
Do Tottenham have to win a trophy for their season to be considered successful?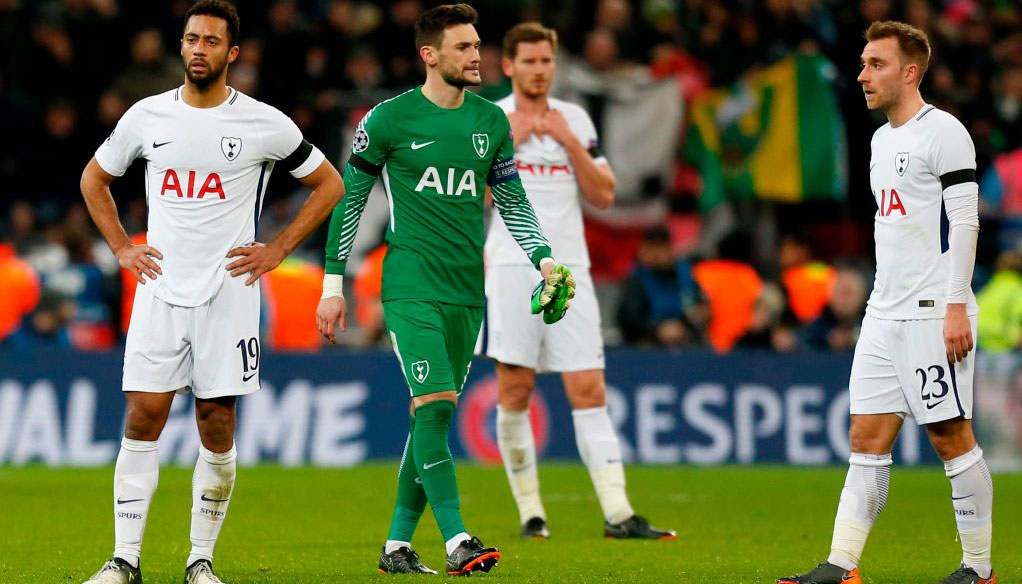 "If they don't win a trophy this year, then it can still be a good season for them. Unfortunately, they didn't get past Juventus in the Champions League. It's a big blow for them not having a quarter-final game at Wembley for the fans. They were very unlucky not to get past Juventus so now they have to get something from the cup and finish as high as possible in the league."
Does the game against Juventus show Spurs lack a certain amount of mental toughness?
"Yes, Tottenham were on top in the first half and could have scored more goals. In the second half they didn't play well and Juventus were on top. The big teams only need a few chances and Juventus scored two, so this is why they are considered to be the bigger team. Teams like Juventus have always been in this competition and they know how to win games. Your big players have to show up and I don't think Harry Kane played his best game. Next season they will be in the Champions League again so the more experience they get, the further they will go."
How will Spurs fare in next year's Champions League?
"They still have to add more players and strengthen in a few places. If they get a few more players who have Champions League experience then I think they can go far in the competition."
If you were the manager of Spurs, would you choose Kieran Trippier or Serge Aurier at right-back?
"Trippier is my first choice because he's been in England for so long, he knows how to play the game, he knows how to defend. For Aurier, I think with more time maybe he will become the first choice, but at the moment he has to learn how to defend, he makes too many mistakes."
Could Toby Alderweireld move away from Spurs this summer?
"In football you have a lot of rumours, like last year Mourhino wanted [Eric] Dier, but he stayed at Spurs, so you never know. He's a good defender so it will be hard to keep him, but it depends on the other team and what they give him. He has to choose the best one for him, if he stays at Spurs to play regular football or go to another team only to play some."
Harry Kane was in the Spurs academy whilst you were at the club, do you remember anything about him as a young player?
"I don't actually remember anything about him because I think he was young and always on loan. So, I didn't know anything about him when I used to be at Spurs but I know a lot about him now [laughter]."
Is Kane one of the world's best strikers?
"Yes, he reminds me of Jermain Defoe because in front of the goal they are killers."
How much of a loss would it be if he's out for a long period of time?
"I think it's going to be a big loss because Spurs don't have much replacement up front. They have Llorente but Llorente's not the same as Harry Kane, who moves everywhere up top. So we're going to see if they find a way without him, but I don't know how long he will be injured for. Son had a good game against Bournemouth so maybe they will put him up front."
You played alongside Gareth Bale, did you imagine him reaching the heights he has?
"I didn't, no. When he came to Spurs he was young, he was developing. When Harry Redknapp got the team, he used to say every time Gareth Bale played they would lose games! He has worked so hard to reach this level. When you work hard anything can happen in football, you saw what he was capable of and he became the main man for Spurs."
Would Fulham's Ryan Sessegnon be a good signing for Spurs?
"He's still young, he's good for the Championship but there's a difference between being good in the Championship and arriving in the Premier League. If he comes to Spurs he won't play regularly or may go out on loan, he will only come on sometimes and that's really hard for the player. I think he needs to go to a team below Spurs, where he will play football."
Blackburn Rovers
What's been behind the team's success in League One this season?
"Yeah, they're in first place, I think they will go up. Scoring goals is the key to winning. The job of the striker is to score. Bradley Dack and Danny Graham have scored a lot of goals. Danny Graham was a great player in the Premier League. In League One it's really hard to get promoted to the Championship. When you're top of the league, your confidence is there, you don't want to lose that spot."
How do you think Blackburn will fare in the Championship if they get promoted?
"It would be a massive step up and they have to bring in experienced players from the Championship because it's hard to adapt. They need more than players just from League One, they have to take some players who have played in the Championship for a long time and know the division and how to get promoted to the Premier League."
Your former teammate David Dunn is the assistant coach at Blackburn at the moment. Do you think he can be a top manager?
"Yeah he can. He loves football, he loved to play football and he loves Blackburn as well. He could be a very good manager. With more experience, one day I could see him as the manager of Blackburn. But at the moment I see him more as the assistant manager than a head coach."
You were at Blackburn during the Venky's takeover, how has that affected the club?
"It has really affected the club because they gave a lot of hope to Blackburn fans, talking about players like Ronaldinho and David Beckham, and they didn't do anything. They sacked Sam Allardyce, they didn't bring in any players - they wanted to move the club forward but they ended up moving the club down. They wanted to change the name of the stadium and the fans don't like that."
Do you share the fans' frustration with the Venky's?
"Yes, because Blackburn play in League One, and they should be competing for the league title. Shearer played there, Sutton played there but now they're playing in League One, it's difficult for the fans but they have stayed behind the team and that's important."
If Sam Allardyce stayed at Blackburn in 2010, do you think the club would still be in the Premier League?
"Yeah, definitely. Some managers know how to stay up in the league, they know how to work and how to get the best out of players. The style of football that he plays, he picked the young player to know. I didn't like the way that he played but he gets results. That's what important for a manager; results, not the way he plays."
Do you think Everton should keep Sam on for next season or look for a replacement like Marco Silva?
"I think they should keep him. He's doing a good job. Since taking over the team, they are now in the top half of the table. He came in as a manager but hasn't been able to sign any players yet, he's doing a good job with the players that he didn't pick."
Your former teammate Junior Hoilett is having a great season at Cardiff, is he one of the best players in the Championship?
"Yes, he's a good player. His feet are good, he's quick and he needs a manager to love him, that's why you need a manager that just lets him play football rather than telling him to do this and that. I remember when Adel Taarabt was playing at QPR and the manager just let him play his game, so he was scoring like 20 goals a season and assisting, and QPR got promoted. It's the same for Junior, you need to let him play his football."
How did you rate your captain Ryan Nelson whilst you were at Blackburn?
"He's a machine, he's a beast. He always gave 100% in training and 100% in games. He was always working hard like a machine, he doesn't like to lose. I saw him smiling sometimes but he's not a guy who's smiling all the time. When he has to work, it's work. He gives everything 100%. He was a good captain."
He had a short stint as manager in the MLS, do you think he'd make a successful manager?
"Yeah, I think he's back in the country. He would make a good manager because he takes his work very seriously. He's a serious guy, he has a strong mentality and his work rate on the pitch was excellent. He has a great understanding of the game and he was a great defender so he would know how to keep a clean sheet which is very important."
Sunderland
Sunderland are having a tough time, can they avoid relegation?
"It's going to be tough for them. The players' heads are down and there aren't many games left. They need to freshen up their style and it's going to be really hard for them to avoid relegation, but I would like to see them do it."
Why have Sunderland been so poor this season?
"They were relegated from the Premier League and kept players like Lee Cattermole and John O'Shea who hadn't played in the Championship, and it's a different style to the Premier League. I think they need experienced Championship players, who have played in the Championship for many years, take these players and give the youngsters some opportunities to play."
What do you think of Chris Coleman?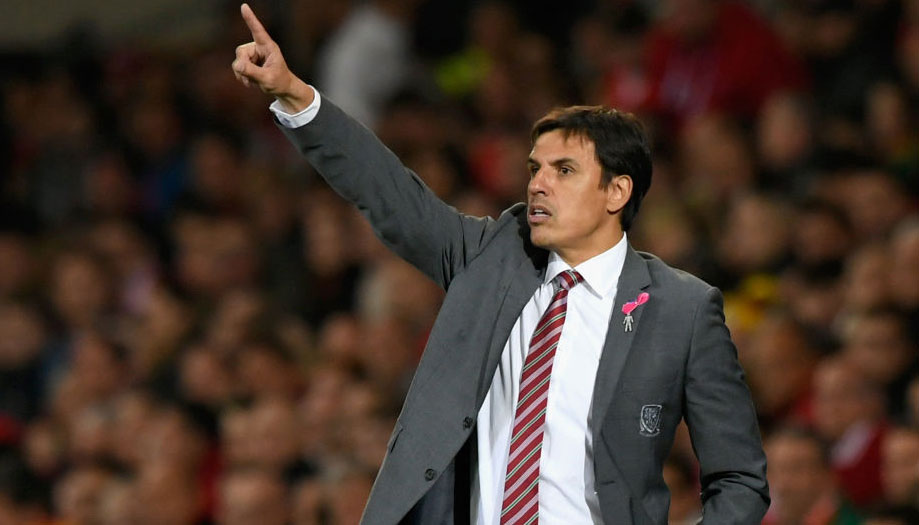 "He's a good manager but he hasn't been able to choose his players and it's tough coming into a club who are having a difficult time. It's hard for a manager to come and change things, only Sam Allardyce can do things like this! He still hasn't spoken to the chairman since he's been there and that's really hard for him, I don't know how that's happened."
Where do they need to improve in the summer?
"They need to strengthen their defence but they also need a striker as you need a guy in the team scoring goals. They need a striker, they need midfielders, and they will need players with League One experience."
What appeal does Sunderland have to new owners?
"It's still a huge club and the fans are unbelievable, the stadium is unbelievable, they need to change the board as it doesn't even seem to be them picking the coach. I think they need to sell the club and let someone who likes football take over, who will enjoy the games."
How did you find Roy Keane as a manager?
"I liked it because he told things straight, if you played badly he told you and if you played good he also told you. If you didn't do the job right he told you. He's straight with you, he's a manager who would tell you why you weren't playing. That's a manager I love, I like his character, he's a winning guy, he doesn't like to lose. He's a big character, I loved it when he was at Sunderland. I played well sometimes under Roy but I also played badly sometimes. Like I said he's a manager who told you when you did well or when you did badly."
80 Minute Free Bet offer - We're refunding your stake as a Free Bet up to $/£20 if a goal after 80:00 turns a winning Match Result bet into a loser on all Premier League, Champions League and Europa League matches. Min odds 1/2 (1.5). T&C's apply.
Click here for more football previews