Psychology expert: Relegation battle to go to the wire

It is the business end of the season with things hotting up at the bottom of the Premier League table, with several teams involved in a relegation battle.
For a unique analysis of how the teams might be feeling, BetStars has teamed up with UK Clinical Sport Psychologist of the Year Phil Johnson.
He has worked with a number of professional football clubs across Europe, including Monaco and Liverpool, as well as players, coaches and managers from all professional leagues.
Here are his thoughts on the run-in as well as Jose Mourinho's latest outburst at Manchester United.
The Relegation Battle
When you look at the sides that are in the relegation battle, how much does surviving and staying in the Premier League come down to their mental strength as opposed to their pure footballing ability?
"A significant part of mental strength is belief in terms of one's own ability to perform, but also the sense of belief that is felt amongst the team. A football manager has a genuine opportunity to positively affect that belief. In addition, if players lose confidence either individually or collectively, this will suppress and constrain individual performance.
"Sport is anywhere up to 90% mental. Whatever level you attribute to psychological components, it remains significantly higher than we would always give credit. That's where the change can take place with any of the teams in the relegation zone."
Are there any teams you look at and think from a psychological standpoint have the best manager possible to help them avoid relegation?
"The first team I picked out was Crystal Palace. I think Roy Hodgson has done a really good job, he really has galvanised the team. They play attractive football and [Wilfried] Zaha, who has been an outstanding player in the past but has really struggled, is now firing on all cylinders. Crystal Palace will survive, it will be tight but I think they will survive. Roy Hodgson has really shown great vision.
"I don't think Palace would be where they are now if they hadn't made errors in the last 15 minutes of games where they've been dominant. I think that's a big issue for Roy to solve. Scoring goals for any relegation team is critical and [Christian] Benteke typifies a striker struggling to perform and he's done that for almost two seasons.
"There is a psychological issue from a player who is consistently heading over the bar within the six-yard box, shoots wide from goal, and gets his penalties saved. I know that he scored recently but I still think there is a significant psychological issue with him and that affects the team."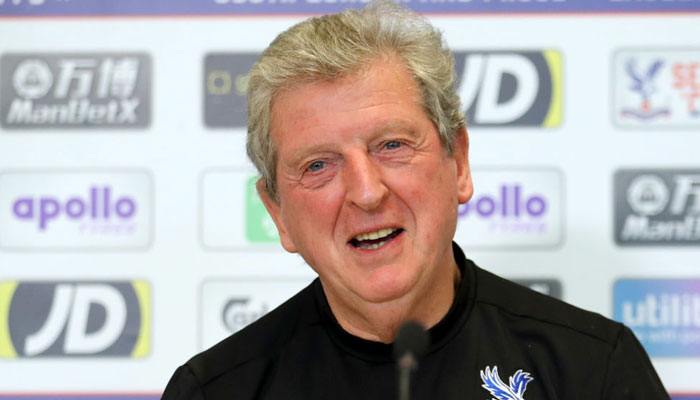 Are there any teams where psychology has played the biggest role in their battle for survival?
"West Ham have been plagued by external environmental issues and the board of directors are lacking leadership or the right kind of leadership at the moment. This has impacted on David Moyes' capability to sustain the early impact that he had on the team.
"Moyes has all the capabilities to keep them in the Premier League but I think all the things that are happening in the boardroom have a direct impact upon what happens on the pitch.
"They have to sort that out as it's bigger than the team and it's bigger than David Moyes, it's something that's beyond his control and I think that it could doom the club. They could implode not from a football team perspective but from a club perspective. So it's a very worrying situation for them."
Is the new manager bounce a genuine factor in your opinion in terms of the boost that it can give teams psychologically?
"Yes, it is, without a doubt. There are numerous examples. What new managers do is give a new energy to the team, they come up with new ideas and they will be able to observe externally and see things that the other managers have been blind to or resistant to.
"Whilst managers might complain the players they have are insufficiently talented, someone brought them there in the first place because they felt they were good enough. All too often you see really talented players underperforming and in my view it's often to do with the relationship they have with their manager and coaches.
"This is why when managers are dismissed and new ones come in, they have an opportunity to impact upon that level of self-belief which in turn positively affects their performance. And then if you do this with the team then they begin to play again more to their capabilities."
What do you make of some of the teams in the relegation battle?
West Brom: "It seems certain West Brom will be relegated, and if recent press reports are true, the financial position has eroded some of the self-confidence that may have come with the appointment of Alan Pardew. My view is that they are already planning for next season in the Championship."
Crystal Palace: "Crystal Palace will survive, Roy Hodgson has done a terrific job in revitalising the squad and has got them believing. The team are united in their mission and playing for each other."
Stoke: "Historically they have been a robust club, but I suspect the players have felt some fatigue mentally, which has reduced their capacity to perform. They have sufficient talent within that team, but again I would suggest that communication between management and players hasn't been good enough."
West Ham: "They have a manager of high calibre in David Moyes but issues within the boardroom coupled with the external environment seems to be impeding the team's performance. West Ham have an incredibly difficult program of matches, and it will take all of David Moyes' capability to sustain their primary status. If they were to lose to Stoke that could be pivotal."
Huddersfield: "They started so brightly, but they have lost their shine, and it may well be as one of the Premier League's new boys that the season is beginning to take its toll on their energy, and maybe some of their mental strength, so I think they're susceptible to relegation. They have made a sterling effort given the rise of such a small club, but I think it will go down to the last game of the season for them."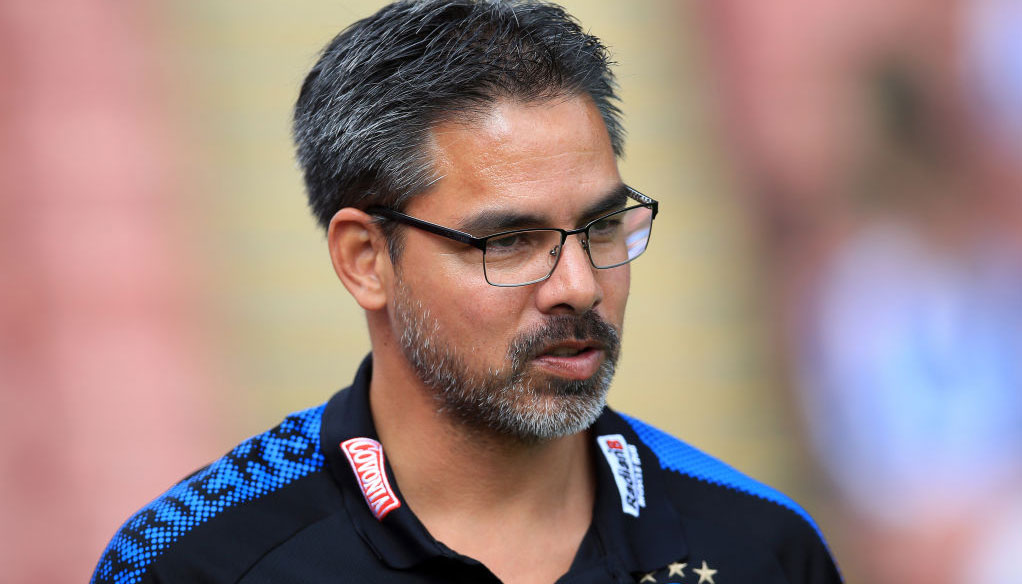 Swansea: "Some of the early-season issues were down to communication between the coaching staff and the players. The new manager [Carlos] Carvalhal has brought a different energy, perspective, optimism, and reality to the club. I think again they will just survive."
Premier League Relegation Betting
Jose Mourinho
From a psychological perspective, what have you made from his most recent meltdown at Manchester United over the last few weeks?
"The signs of the implosion that took place at Chelsea are really beginning to show themselves again. He's made some really poor decisions in the way that he manages players, the fact that [Romelu] Lukaku struggled for a period, [Paul] Pogba has struggled - he's been openly critical about these players and Anthony Martial, who was stupendous when he arrived, is now not performing how he can.
"Mourinho projects his own frustrations onto players and I think that that's what's happening with Luke Shaw. This isn't about Luke Shaw, this is about Jose Mourinho being a very frustrated and angry person because the players aren't doing what he expects of them and he has very high standards.
"It's a criticism which goes beyond acceptability and somehow the team is second in the league. The way that he's been behaving these last few weeks is unacceptable and I think that in the case of Luke Shaw, it's absolutely tragic for the player. It's the worst possible way that the manager can behave in my view. Luke Shaw will go somewhere else and be outstanding and we'll know why."
Is there ever a case where this kind of treatment can produce a positive reaction from the player?
"I consider Mourinho's approach towards Luke Shaw as disgraceful. Humiliation is as traumatic as a life-threatening car accident, your brain does not differentiate between the two. The experience of being publicly humiliated not only undermines a player's confidence it also breaks the bond of trust between a young player, and a very powerful manager.
"Mourinho has been publicly critical of several Man United players during his tenure at Old Trafford. Anthony Martial is still a young player having been sold from Monaco. After a blistering start he lost some form, and became a focus for some of Mourinho's frustrations, alongside fellow world-class striker Romelu Lukaku, when he too lost his goal scoring touch. From my experience of working with strikers there is a way to move them back into their zone, and it's supportive, not condemning.
"Managers who are the most successful are the ones that really connect with the players on a human basis, the command-style of coaching is outdated. The co-operative way of discussing with players as individuals or a small group is the way forward to know your player as a person not just as a footballer and to understand what's going on in their lives so you can be supportive with them and get the best out of them. I think that's what [Pep] Guardiola does, that's what [Jurgen] Klopp does for certain.
"If Mourinho carries on, this downward spiral could mean a disastrous end for him at Manchester United. He's under great scrutiny and I understand some of the pressures that managers have but to scapegoat individual players more than once is absolutely unacceptable."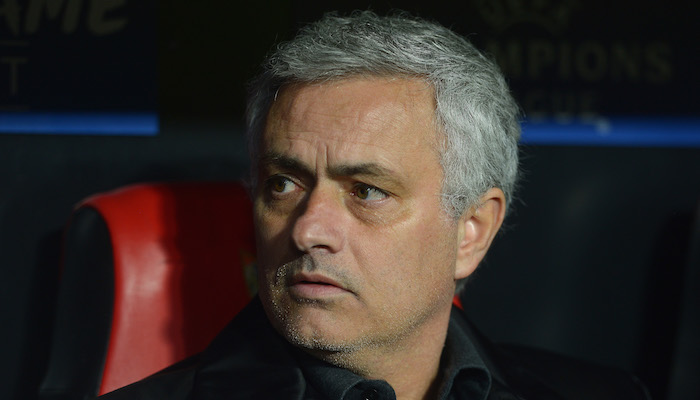 Do you think some of Pogba's poor form is a psychological thing? Maybe he's just not happy under Mourinho's management?
"Manchester United spent a lot of money to bring Pogba back to the club but they're not getting the best out of him and Mourinho is responsible for that.
"Pogba's poor form is psychological and it's about communication. Communication in the way Mourinho communicates with his players both in training and indeed the dressing room. It's also about that special relationship a player has with their manager and if there is conflict or difficulties within it - it needs to be resolved."
Do you think Man United should consider sacking Mourinho if he continues to behave like this? Will he be there next season?
"Yes they should consider sacking him. I think it's really bad for the club and if he implodes the way he did at Chelsea, he will create his own untenable position. I think if he carries on behaving like this, the club won't want to keep him as manager. The institution that is Manchester United will ultimately not tolerate such public criticism of its players and fans."
Looking at the situation at Manchester United and the psychological state of the players, is there a manager out there you think would be an ideal fit to go in there and resolve some of these issues?
"It's about who's available and who would want to be available. I think in the summer, there's going to a number of changes at the very top of European football and then it's a question of who moves where.
"I could see Mauricio Pochettino as manager and Diego Simeone also comes to mind."
80 Minute Free Bet offer - We're refunding your stake as a Free Bet up to $/£20 if a goal after 80:00 turns a winning Match Result bet into a loser on all Premier League, Champions League and Europa League matches. Min odds 1/2 (1.5). T&C's apply.