Igor Biscan Q&A: 'It's written for us to go all the way'

Almost everyone in England is convinced that football is coming home but there is also hope in Croatia that they can reach the World Cup final for the first time.
To get a Croatian view on Wednesday's semi-final, BetStars News caught up with Igor Biscan. The former Liverpool player won 15 caps for Croatia so we got his views on the strengths and weaknesses of both teams, as well as the prospects for Liverpool this season and his former manager Rafael Benitez at Newcastle.
England vs Croatia
BetStars News: What's your prediction for Croatia vs England? Who do you think will win?
Igor Biscan: "Croatia have had mixed results against England in the past and the team will be tired from the last two games, but in a semi-final of this importance all the players will be fit enough to give their best. England may be the slight favourite but for Croatia it seems like it's written for us to go all the way. All the people in Croatia feel that no matter how we play or who we play against, Croatia will go all the way, which would be our biggest success as a sporting nation, considering we have a population of around four million."
Who do you think is the key man for Croatia and who do England have to beware of?
"Luka Modric is playing really, really well. He's the best player in the Croatian team but there are a few more players who are able to win games and score goals out of nothing. Andrej Kramarić is a player who's not a big name, but he's really confident and will pose a threat. He had a difficult season at Leicester, but now he's matured and he's had a really good season in Germany with Hoffenheim. But if I had to choose one player it would be Luka Modric, he is the one player who can always make something out of nothing. He's very strong on the ball and everyone in the Croatia team will look to him."
What are the biggest strengths of the England side?
"England's biggest strengths are the way they set up and the system they play, the composure they have and their style of football. England's performances have been very surprising, as they are finally producing the quality of football everybody knew they could, with the system of three at the back consisting of players who like to keep the ball on the floor, trying to find solutions, passing the ball forward and taking risks.
"Harry Kane is in great goalscoring form and alongside Sterling, those two are like an old-fashioned English duo up front, posing a constant threat to the opposition even when they don't really look dangerous. With those two players up front, England will always have a chance on the counter-attack. England look really good, they didn't have a balanced team for so many years and now they have that, they are where they are."
Do you see any weaknesses in the England side?
"England don't have many weaknesses - the goalkeeper has been really, really good, and all the other players have looked good as well.
"England might have a problem against teams who are pressing high and occasionally when playing with five at the back, the three players in midfield might have problems controlling possession. But England, and the same with Croatia, haven't played against very tough opponents in this World Cup in the knockout stages, so we don't know how good they are."
What are Croatia's biggest strengths that England have to look out for?
"Croatia's attacking-minded players will be a real handful. They can create something out of nothing; Perisic, Mandžukić, Rakitic, Modric - all of them are very good technically. They are intelligent players who recognise key situations, the small details that they can exploit, any space you give them and every mistake you make. Physically they might feel a little bit tired and look tired from the last two games, but psychologically they are really strong after those two wins on penalties - they have great belief."
As Croatia have had extra time and penalties for two consecutive games, do you think that gives an advantage to England in any way?
"The last game was played in really hot conditions and the information that I have received from the Croatia players is that they are very tired and the game was really exhausting. But it's a semi-final and they have enough time to recuperate and prepare. The psychological factor is the more important aspect. When you win like Croatia did in their last game it just gives you an extra energy and so from that point of view they won't have too many problems."
Is Croatia's defending from set-pieces a concern given England's goalscoring record?
"Set-pieces are something Croatia need to think about when they face England because they are very strong in this area. England attack the ball really well and they have players who are very dangerous at set-pieces and can score goals. They are aggressive, they attack the ball and they always deliver the ball into great positions with power and pace.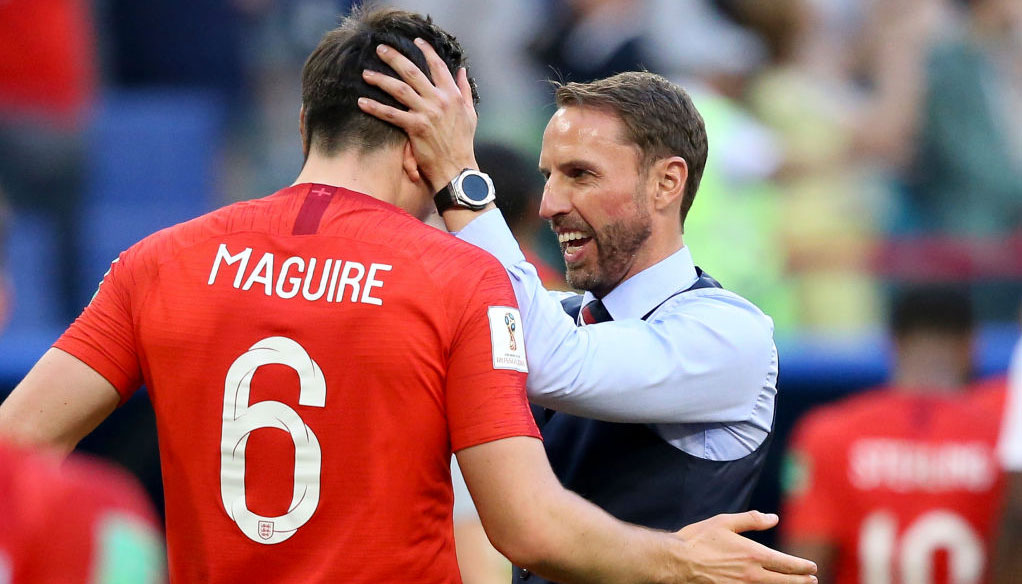 "Croatia have some difficulties defending set-pieces and we've seen a lot of goals scored and conceded from them already in this tournament, so it might prove to be a very important aspect of the game. I'm sure the Croatian coach will pay special attention to set-pieces because he will know that England can be dangerous."
What have you made of Jordan Henderson at this tournament so far? Has he been one of the best midfielders?
"Jordan Henderson has been one of the best midfielders at the World Cup. He had a really good season at Liverpool, he is one of those players who can run all day, he is focused and determined, the other players around him just need to perform at that level. He also provides leadership as well, it's something he's learnt from his time at Liverpool and all credit to him for his performances so far, he has had a really good World Cup."
Is Harry Kane the best striker in the world at the moment?
"Harry Kane has been unbelievable this season and when he plays, he scores, which is something that comes naturally to him but shouldn't be taken for granted, as it's one of the most difficult things to do. If England win the World Cup and he wins the Golden Boot he will most likely win the Golden Ball as well, which will prove he is at the very top."
What have you made of Ante Rebic's performances at the World Cup? Could you see him playing at a top Premier League team?
"Ante Rebic has been a revelation for Croatia. Not many people knew about him before the tournament and before the World Cup he wasn't even in Croatia's starting line-up. The Croatia coach gave him a chance and he hasn't looked back since, he's been phenomenal. He is a brilliant physical presence and has created a lot of chances for Croatia, he is just one of those players who if things aren't going right he can produce something different. After the tournament he will move to a much bigger club than Eintracht Frankfurt. I can see him in the Premier League with his physical attributes, his speed, power and the way he attacks the box, with his mentality he would do really well."
Ivan Perisic nearly signed for Manchester United last summer, could you see him being successful in the Premier League?
"It says a lot about a player when Jose Mourinho wants to sign them. Ivan Perisic certainly has enough quality to play there [at Manchester United]. Similarly to Rebic, he is very direct, very strong and he can score goals with both feet. He provides guaranteed quality and it wouldn't take much for him to adapt his game to the Premier League."
What do you think of the job Gareth Southgate has done with England?
"There have been so many countries at this tournament with better teams and bigger names who have failed to achieve as much as this England team have. Gareth Southgate was given a chance and not many people would have expected him to do this well. He decided to change the system, which was a risk and it's proved to be a very good decision. It's not an easy thing to do, especially in England where every decision is highlighted and people are just waiting for you to make mistakes."
Who's got the advantage if the game goes to penalties?
"I would say Croatia have the advantage if it goes to penalties because they have won their last two and now they believe that they cannot lose a penalty shoot-out, which is understandable. Both sides are good at shoot-outs, with their keepers in good form and both teams have players who have scored and missed in shoot-outs so it comes down to their character, but it will be really tough to stop Croatia if it comes down to penalties."
Liverpool
What did you make of Liverpool's season last year?
"It was a really good season for Liverpool, not only from a results point of view but also looking at the exciting play that the team produced, it was unbelievable. Liverpool surprised teams around Europe with their exciting play and they did really well to get to the Champions League final. Unfortunately they didn't quite have enough to win, but last season's success is a great stepping stone for this season and I believe they can be really successful."
Can Mo Salah repeat his successes of last season?
"It will be really difficult for Mo Salah to repeat that level of success. Only Messi and Ronaldo have done that year on year. Even if he doesn't match last year's performances, if he just does 80% of what he did last year, it will still be an unbelievable achievement. If Liverpool are going to compete for trophies, they are going to need someone who hits that kind of form. The teams that have those players who can change a game are the ones that win the Champions League."
How would you compare the 2005 Liverpool team to last season's team?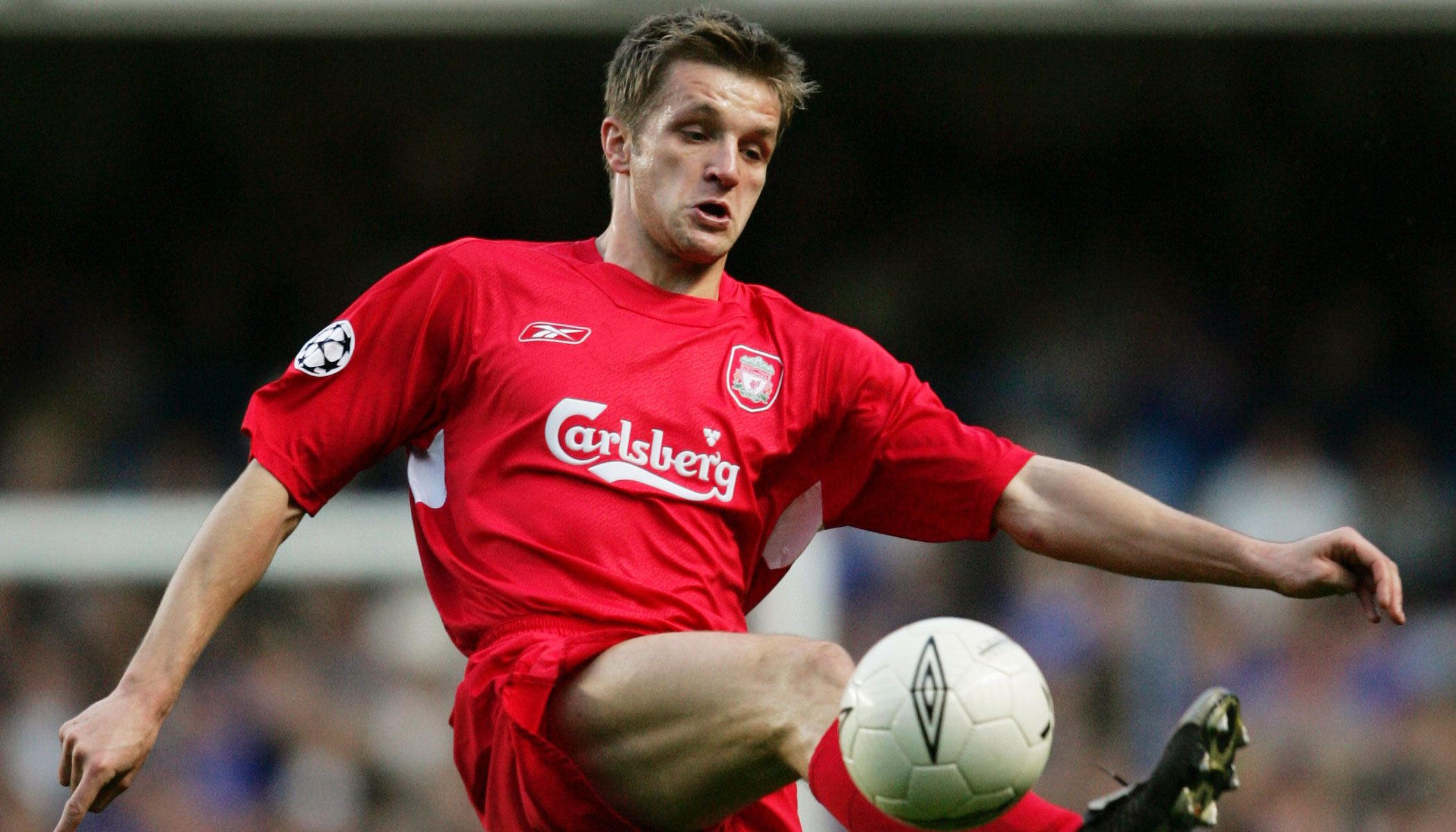 "Football has changed a lot since 2005 but we were as competitive as this current Liverpool side is and that is why we both win. Our side had world-class players, as have last season's Liverpool side. The managers are similar as well in that they both have a huge influence on the team. It was Rafa's first year with the team and he changed a few things and he won the Champions League. Whereas, Jurgen Klopp is the perfect fit for Liverpool. There are many similarities but I think this current team has more potential and their latest signings have proved to be really good ones and they now have some money to bring more players in. They will be playing very positive football in the Champions League next season and they have brought the positive feeling back for Liverpool fans. I can't wait to see Liverpool playing again and I'm looking forward to seeing how this season goes."
Can they challenge for the Premier League this season?
"Of course they can challenge for the Premier League this season. They proved last season they can beat the top teams when they played against Manchester City. It showed they can play at the top level but also that they need to work on their consistency which is one of the most difficult things to do, but now they know they can do it, they can be more consistent next year."
Are there any players you'd like Liverpool to sign before next season?
"I'd love to see them bring in some players who have had a good World Cup. Willian from Chelsea would be a great signing for Liverpool. I'm a fan so I would love to see them bring in players like Willian as they would be really good for the team."
What do you think of Naby Keita?
"I like Naby Keita a lot. He could be as influential as Sadio Mané was when he arrived. From what I've seen he is great on the ball and experienced enough so hopefully he won't need that much time to adapt to the Premier League. He will hopefully be able to fill the shoes of Emre Can who has gone over to Juventus. He is a great signing."
Do you think Domagoj Vida would be a good addition to the side?
"Domagoj Vida is a great player and a great centre-back because of his size and his mobility. He brings a lot to a team and helps create great team spirit. His positioning and reading of the game is really good. He also scores a lot from set-pieces so he can guarantee at least five goals per season, which is a great trait to have as a centre-back. He would be a great addition to this Liverpool side."
Rafael Benitez
What was Rafa Benitez like as a manager?
"Everyone knows Rafa is a great manager. His attention to detail sets him apart from a lot of managers in the Premier League. He also prepares his teams like no other manager. His training sessions are always well organised and he always makes sure that every player knows their role inside out. I have great memories of Rafa from that season. It was an unbelievable achievement to win the Champions League and a lot of credit has to go to Rafa for that."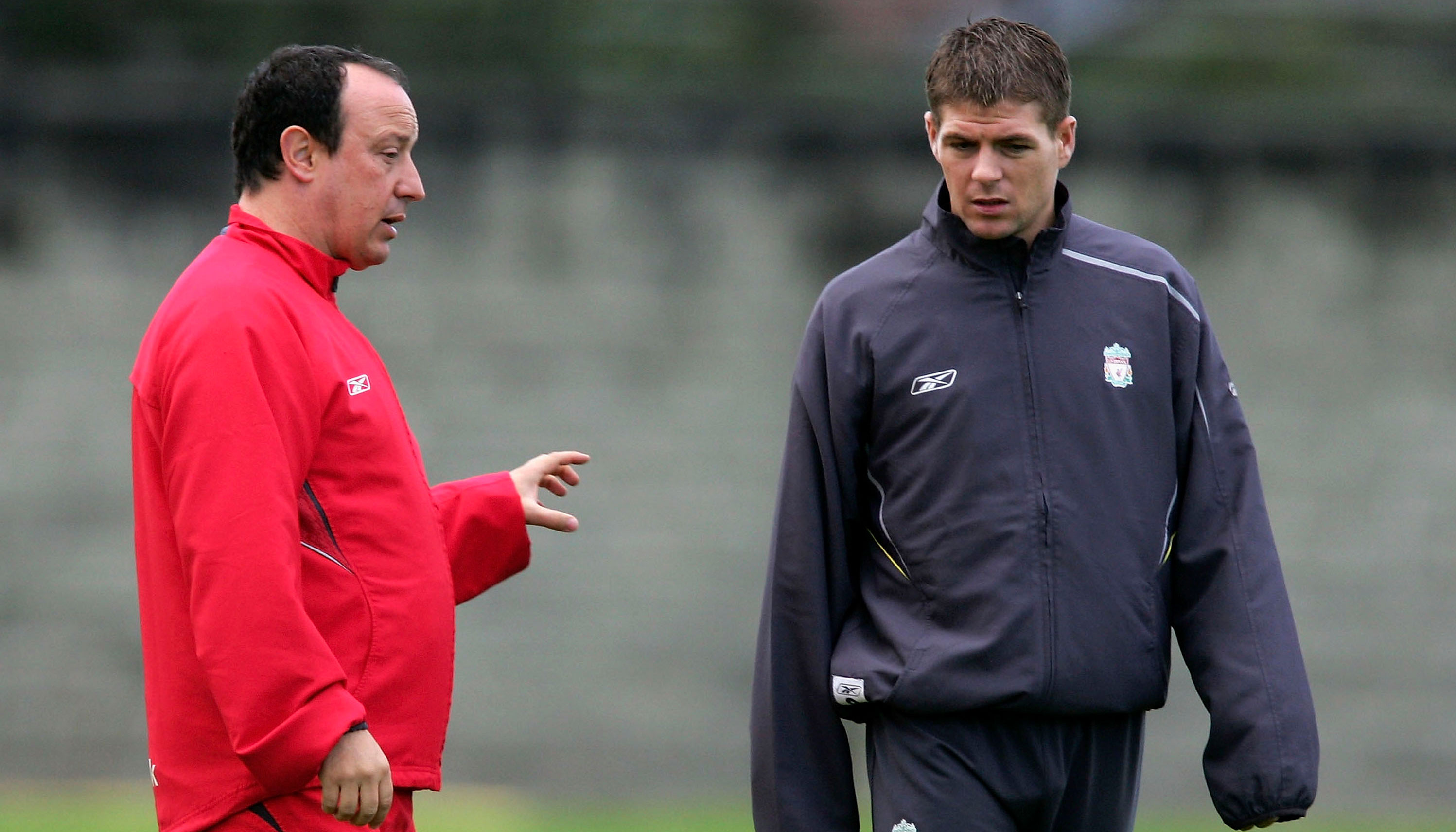 Do you think Rafa can take Newcastle to a top-six finish?
"It is a very tough competition in the Premier League and you have to be at the top of your game week-in week-out in order to be successful in this league. If anyone can get Newcastle to a top-six finish it would be Rafa but it will take time. Winning any kind of trophy next season will be really difficult as the level of competition is so high. Rafa's priority will be staying in the league first and foremost."
More World Cup previews here