Johan Mjallby Q&A: Celtic legend previews England vs Sweden

Johan Mjallby was captain of the Sweden team that held England to a 1-1 draw during the group stage at the 2002 World Cup and knows lots about British football after six years as a player at Celtic.
He also worked as assistant manager to Neil Lennon at both Celtic and Bolton so ahead of the England vs Sweden World Cup quarter-final on Saturday, BetStars News caught up with the former defender to get his thoughts on the big match as well as the prospects for Celtic and Steven Gerrard's Rangers when the new season gets under way.
BetStars News: What is your prediction for England vs Sweden?
Mjallby: "It's going to be a really close game, I'm so impressed by Sweden. They know they don't have the best players, but as a team they are sensational because they are so loyal to the game plan, they are so loyal to their work rate and working for each other, and they're really difficult to break down.
"On the other hand, you've got England who have an abundance of great players, but I don't think it will be an open game because if Sweden allow England to have most of the possession then they will win. Sweden are confident when they are sitting in, hard to break down, but England have got the players, they have Harry Kane who is one of the best strikers in the world without a question, and I think it's going to be down to the team that scores first."
Who has a better chance of winning the World Cup, England or Sweden?
"You have to say England because they have match winners, they've got a fantastic striker in Harry Kane, who has been one of the great players at this tournament, and they can mix it up as a team. They are very good at set-pieces and they're comfortable playing the ball out from the back, they are the full package, they can win against anyone.
"When it comes to Sweden, they've been fantastic so far and it's unbelievable to see them in a quarter-final, but they don't have as many match winners to go all the way in the tournament."
Who is Sweden's danger man?
"I know it's a boring answer, but really it's the team. The key thing for Gareth Southgate and his team is to not get frustrated when they try to break Sweden down. Sweden have been pretty successful so far at sitting in and being hard to play through, so they need to play better than Switzerland did, they need to pass the ball quicker and obviously if you pass the ball quick enough then gaps will open up.
"It's more about the team for Sweden, it's about the two centre-halves who need to be really strong, Granqvist and Lindelof. I would say Andreas Granqvist is the main man for the team, he marshals the defence and is obviously very good at set-pieces."
Mikael Lustig is suspended against England, how much of an impact will that have?
"It's a shame for Mikael, it's a shame for Sweden, but what you have to remember is that when Mikael was injured, Emil Krafth deputised in a really good way. So, it's not dreadful for Sweden having players injured because obviously it's more about the team, and they all know what to do, they all know the game plan, they know how to perform in different positions. Emil Krafth is no different, even though it's a shame for Mikael, a player we all like in the team."
Emil Forsberg is a great player, could he join a top Premier League club in the future?
"Emil Forsberg is the one player the team rely on to do the unexpected for Sweden. He's a very good player, but I'm not sure if he would be able to break into one of the top sides in England. He's done well in Germany, but the top four in England are very good sides. He's a good player and it will be good for him to be playing against top-class players, but it's hard to say if he would break into one of the top four sides in England at the moment."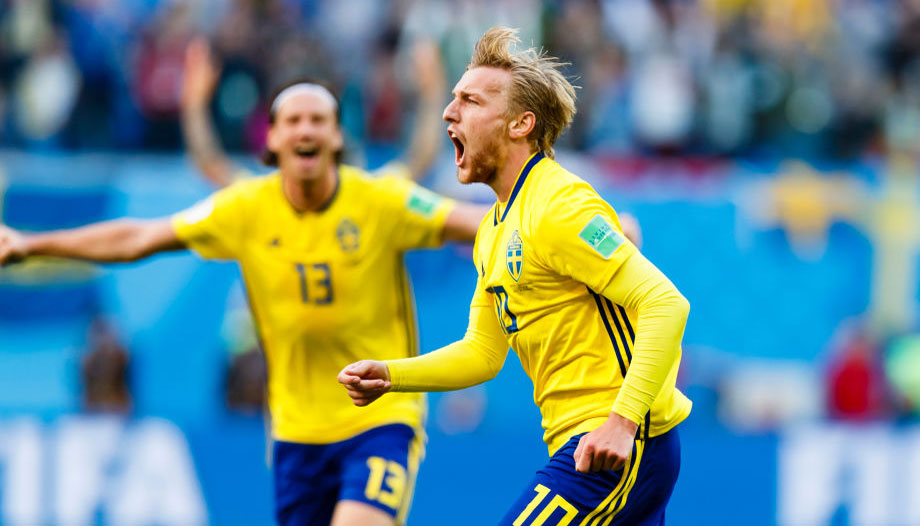 Did Victor Lindelof make the right decision joining Manchester United? Could he leave this summer?
"You don't say no when Manchester United come calling. We have to give him a bit of time, he's still quite young, he played really well for Benfica, and he's had a bit of a difficult season for Manchester United, but I think they need to have some patience. We can see he's performing well for Sweden, he looks comfortable against really good players. In the Champions League games when he was picked by Mourinho I don't think he did that badly.
"The big challenge is going to be next season when he tries to break into the side and become a starting player for Manchester United. He's got the attributes to become a really good defender, but in England we haven't seen the best of him yet, but we have to be patient with him."
Who is the England player Sweden should be most scared of, apart from Harry Kane?
"England have game winners in a lot of positions, obviously you can't give Raheem Sterling any space, because he's very talented and if you give him too much time on the ball he can be a very good player and can create a lot of chances. The key thing for Sweden is not to give England's players too much time on the ball, and if we can keep them outside the box and making crosses I don't think we will have to worry too much, because Sweden are very good at dealing with crosses.
"It's more about not letting England's players come inside and giving Harry Kane, Raheem Sterling or Dele Alli any space, those three are definitely going to be a threat to Sweden."
Do you think Harry Kane deserves to win the Golden Ball?
"Yes, he does deserve to win it [the Golden Ball]. It slightly depends on the rest of the tournament and whether he scores a few more goals. If he does that then he would be a perfect candidate for the Golden Ball. He is a magnificent striker because he's got everything; he works so hard for the team, he's great in the air, he's deadly in the box and his movement is good - he's got everything."
What do you like about Gareth Southgate as a manager and how does he compare to Janne Andersson?
"I know Janne Anderson but I've never worked with him. He's a very calm and calculated manager. He believes in team camaraderie and he believes it's all about the team and not individual players. He is very composed even in tough situations. We saw another side to him after the Germany game where he got very upset. He has dealt well with life after Zlatan Ibrahimović.
"Gareth Southgate looks calm to me and he looks like the perfect fit for a national team manager. It's difficult as a national team manager as you don't have as much time with the players as a club manager. But he seems to have all the tools to be able to adapt. He has led England to a very successful World Cup campaign so far so he seems to be a great fit."
Which England team do you think is better: 2018 or 2002?
"This England team has far more pace. The team in 2002 had more superstars like David Beckham for example and they also had a lot of pressure from media. This year's team has gone under the radar slightly more in that respect. Generally, this team can play a bit more than the team in 2002 and they have more pace which is crucial, although the 2002 side had Michael Owen who was very quick.
"Overall both teams are very strong but I would pick this year's team as they are in the quarter-finals and they have a good chance of winning the World Cup if they beat Sweden."
Who was the toughest player you faced in that 2002 side?
"That England side in 2002 were very strong at the back with players like Sol Campbell and Rio Ferdinand. Sol Campbell even got the first goal against us - he was very dangerous from set-pieces. One of the biggest threats they had was Michael Owen with his pace, he was probably the toughest player to play against. They also had players who were very good in the air and were very strong."
Why did that 2002 England team never reach their full potential and win the World Cup?
"It's all about confidence. There are always a lot of good strong sides in the World Cup. You need to be good but you also need to ride your luck in a tournament. You also need the right draw in order to go all the way. I remember we drew with them in 2002 but you always expect England to do well at the World Cup. They had the players to go really far in the competition but it just didn't work out for that time around."
Are the Swedish team better off without Zlatan Ibrahimović?
"It can work both ways. It always comes down to the manager. The manager we have right now is very focused on the team and is very loyal to his team and the game. They have managed to get this far in the competition because they don't have any of these big stars that can sometimes prove a distraction. Whereas Ibrahimović is a fantastic player, even at 36 years old, and he is a great player to have in a team because he is so dangerous. You need to click as a squad and if there's a difficult player in the squad, then it becomes difficult to progress through the tournament. Sweden have shown that there is life after Zlatan."
Where does this side rank among the best Swedish teams ever? If they got to the semi-final would it be a greater achievement than in 1994?
"Yes, it would be a greater achievement if they made the semi-finals in Russia. In 1994 the Sweden team had better players who played for very good teams in Europe and a lot of players that could win games for Sweden. It will be an unbelievable achievement if this current Sweden team reach the semi-finals and it would be superb for the national team manager and the players."
Can Brendan Rodgers lead Celtic to success in Europe?
"Yes, without a shadow of doubt. He was a great pick from Celtic, the football he [Rodgers] stands for is very similar to the Celtic style of football, passing the ball and playing with pace. Obviously they have been dominant domestically and they've had two unbelievable seasons in Scotland, winning the treble twice, which is a fantastic achievement. Under Brendan they can build on last year's experience in the Champions League and deliver the goods, he can definitely lead them to success in Europe."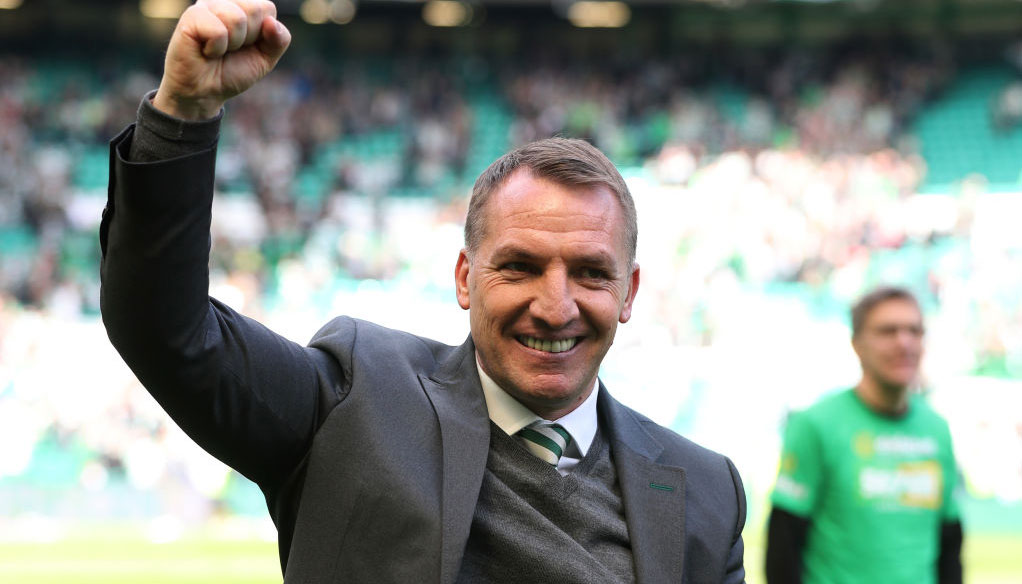 Can Celtic keep hold of Moussa Dembele this summer?
"It's all about the price. If a really great offer comes in for him then I'm sure Celtic will contemplate the offer. He's been a great success at the club and hopefully they can enjoy him for a little longer. He's still very young, he's got a lot of quality but he can improve even more and become an even better player. I'm sure he loves working with Brendan Rodgers as well.
"It all comes down to if a really great offer comes in because if you lose a player like Dembele you have to try and bring in someone with the same quality or even better quality if you can. It's a catch 22 for Celtic because he is a great player and I would hate to see him leave."
Can Steven Gerrard guide Rangers to the Premiership title, ahead of his old manager?
"You have to look at their experience. Brendan has a lot of experience from the Premier League but it will be interesting to see what Steven Gerrard can do at Rangers and see if they are really ready to challenge Celtic this season. There are a lot of questions but it's a great opportunity for Steven Gerrard to learn his trade and become a very good manager. I would still rate Brendan Rodgers above him at the moment because his experience is so important."
More World Cup previews here