Kim Bailey Q&A: Trainer 'couldn't be happier' with The Last Samuri

Kim Bailey knows all about winning the big races, having saddled winners in the 'Big Three' of the Grand National, the Cheltenham Gold Cup and the Champion Hurdle during his long career as a trainer.
Ahead of the Grand National 2018, BetStars News spoke to the Cotswolds-based trainer to get his thoughts on the Aintree Festival, what it takes to win the big race, the prospects of The Last Samuri as well as many more horse racing topics.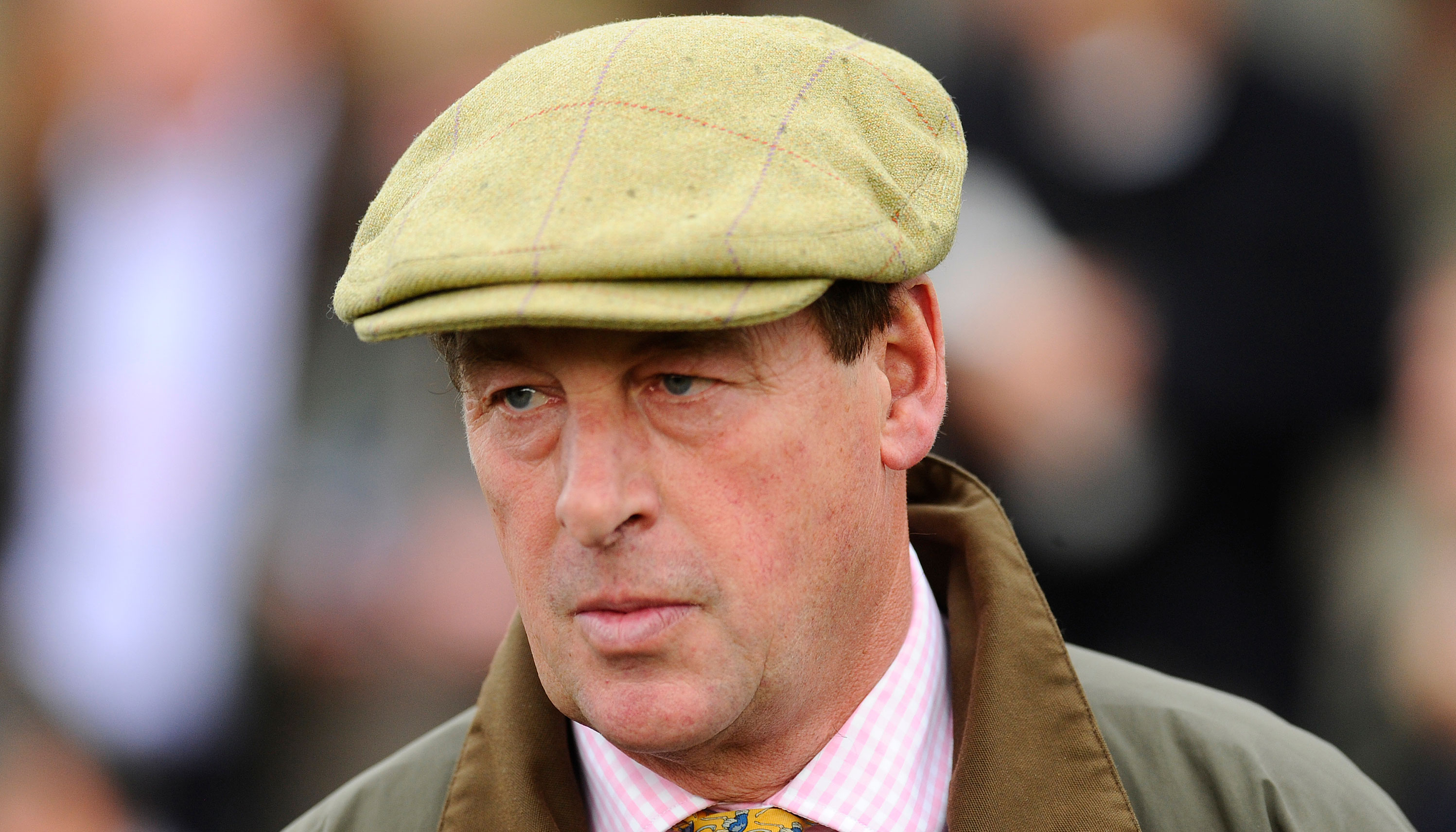 BetStars: How happy have you been with The Last Samuri's preparations for this year's race?
Kim Bailey: I'm very happy with him. He ran a really good race at the Cheltenham Festival in the Cross Country which was a good trial. He thoroughly enjoyed going over the cross-country fences and with only a few days to go until the race I couldn't be happier.
He has a very good record in the race having finished second in 2016 and 16th last year. Could this be his year?
I'm working from the theory that it could be third time lucky, but so much depends on the weather. Last year was unfortunate as we had a situation where a horse got stuck ahead of him in the tunnel under the grandstand and The Last Samuri doesn't like getting held up in what he's doing so I think he came away from that incident having lost his race before he'd even started it. I really think it could be third time lucky for him, he's been over these fences five times and he's got a great record around Aintree.
The Last Samuri will be carrying 11st7 this year, do you think the couple of extra pounds he has in hand from last year could help make a difference?
It's really a question of whether Jonjo O'Neill's horse Minella Rocco stays in the race as if it's very soft ground he might not run which won't help as the weights will then go up. When he was second in the race he was running off 10st7 so this year is a completely different ball-game considering he's not a big horse at 15.3".
The Last Samuri has been over the National fences several times - how important is experience in a race like this?
He [The Last Samuri] has taken to the Aintree fences from day one and he's always enjoyed them. The Grand National is a unique race to the extent that the fences are one thing, but actually it's what all the other runners are doing that can have a big say in the race, if they suddenly fall in front of you for example. The Last Samuri is very nimble on his feet, almost like a boxer and his experience will definitely stand him in good stead for the race.
Are there any other horses in the field who you expect to run big races and be in the frame after the last fence?
I'm a huge fan of Blaklion. He looked much like the winner throughout the race last year. He's had a wind operation and if his last run in the National Trial at Haydock hasn't taken too much out of him, he stands a very good chance of producing another winner for Nigel Twiston-Davies.
Another would be Gordon Elliott's Tiger Roll. Gordon really fancies this horse, who beat the Last Samuri in the Cross Country at the Cheltenham Festival a few weeks ago. He's a horse that stands out as far as the Irish contenders are concerned.
What would it mean to you to train another National winner?
It doesn't matter whether you've trained one, two or five winners, there is no better race to win than the Grand National for a National Hunt trainer. It's the one race that's everybody knows. To win another National would be fantastic and I would certainly enjoy the celebrations just as much if not more than Mr Frisk's win in 1990.
What are your memories of Mr Frisk's National win in 1990? Where does it rank amongst your list of achievements as a trainer?
It's pretty close but I think it would be Alderbrook's Champion Hurdle win that would top the list because it was something I never expected to do. Winning the Grand National was a unique experience and I can remember every single moment of that day, up to 24 hours before the race. As a trainer because you're so psyched up about the race and the situation, you're overly aware of where you are and what's going on. I remember the night before we were planning how to jump Becher's Brook, those are the kind of memories that always stay with you.
What is the most important trait for a Grand National horse?
You need a horse that is nimble on its feet so they can avoid any trouble throughout the race.
Which fences are the biggest dangers on the Aintree course?
Becher's Brook is the first major fence on the course. It's nearly as big as the Chair but it's so much wider as far the course is concerned. As a trainer watching the runners you're always thinking that this is the first real big test, you have a drop on landing and you are turning at the same time so it's definitely the fence that makes you sit up and take notice.
Guy Disney will be riding Gallery Exhibition in the Fox Hunters Chase, how big a moment would it be if we were to win the race as an amputee?
I saw Guy when he was in Selly Oak Hospital and when he was lying in bed there all he wanted to do was ride in this race. The one thing he's always wanted to do is ride over the National fences so for a man who has been through what he has been through to actually get to the race is one thing, to get around would be something else and to win it would be one of the biggest achievements to ever happen in racing and would break every single record going.
No amputee has ever won a race like that so it would be fantastic if we were able to achieve it and I hope his story can help people in a similar situation. Guy has worked incredibly hard with hours and hours of practice and trying to get his license from the BHA, he's achieved that and he's won around Sandown in the Royal Artillery Gold Cup, he's won point-to-points but he's also had falls so he's experienced both sides of racing. He's an extraordinary individual.
🏆 Captain Guy Disney holds up the cup after winning the Castel Royal Artillery Gold Cup for the second year in succession with @DavidPipeRacing trained Rathlin Rose @Sandownpark #BritishRacing pic.twitter.com/DBetCmagMw

-- BHA Press Office (@BHAPressOffice) February 16, 2018
The Aintree Festival
Liverpool Hurdle
I would dearly love to see Sam Spinner win the race because I think it would be great story. He's a lovely horse and the track at Aintree will suit him considerably better as a frontrunner than it did at Cheltenham. Aintree can quite often be a frontrunners track so this could be the perfect opportunity for him to win.
Kim's Aintree runners
Gallery Exhibition - Fox Hunters Chase
Gallery Exhibition loves good ground so that will be a key factor. It would be a phenomenal story if he were to go and win with Guy Disney riding the horse. He was bought specifically for Guy to ride him in the race. Guy has ridden him at home, he's ridden him at the racetrack and this will be his big day so it would be fantastic to get him there and win the race.
Kim's Aintree runners/horses for next year
Vinndication missed the Novice Hurdles at the Cheltenham Festival this year. What are your plans for him next season? How good do you think he could be?
A lot will depend on how he strengthens up over the summer months as to whether we go novice chasing or stay over hurdles and step him up in trip as we think he's good enough to be aimed at the Stayers Hurdle at Cheltenham. He's already a very good horse, he needs to improve again next season but I see no reason why he shouldn't.
First Flow was pulled up in the Supreme, how is he? Have you got any thoughts about how you'll campaign him next season?
First Flow was never an intended runner at Cheltenham and it wasn't really a race we thought he could win but having said that he relishes soft to heavy ground and with his original target of Kelso called off we felt we had to run him. Unfortunately, my biggest fear proved correct in that he wasn't quite ready for it mentally.
He got involved in a battle out in front very early on and it's the first time he's been in that situation in a race but I think the experience followed by a restful summer will do him the world of good. When he comes back we'll look to school him over fences and see how he deals with that before making a decision on how we campaign him next season.
How is Charbel after his fall at Cheltenham? Do you expect him to run again this season?
We won't run him again this season but he'll be back next season fully recovered. He had an unfortunate fall at Cheltenham and he's been a very unlucky horse. I still believe he's a very good horse but things haven't gone his way but one day they will and when they do I think he'll surprise a few people.
Looking ahead to the 2018/19 National Hunt season
The Gold Cup was a fantastic race this year, do you think Native River can win it again next year?
There's no doubt about it, conditions definitely suited him in the race this year. I thought Colin Tizzard campaigned Native River very cleverly, avoiding all the hurly burly of the races in mid-season, keeping him back for the big race so he came into the Gold Cup fresh. The horse is very classy and if he had the same conditions next year as an out-and-out stayer and frontrunner he'd be very difficult to get past. He's more than capable of winning another Gold Cup but conditions are very important for him.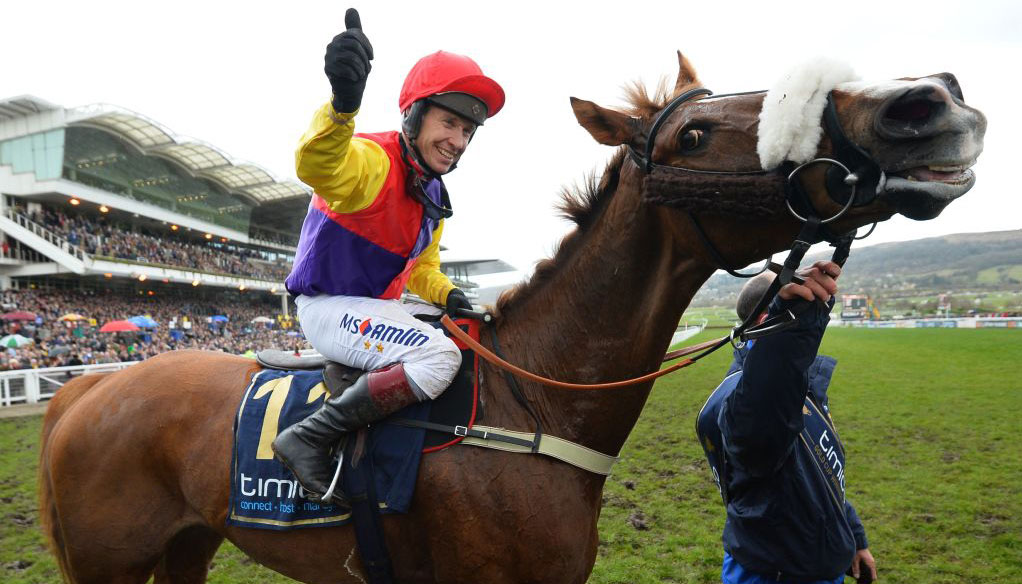 Of all the horses you saw at Cheltenham, what performance impressed you the most?
Samcro was the horse everyone was talking about before the festival and he is a monster of a horse. I thought he was ridden to win but to make sure he avoided any trouble throughout the race. He come around the outside and although he made a slight mistake at the wrong time he still managed to win very impressively. We still don't know his plan for next season but can you imagine if he went over fences? He's a monster in every sense of the word.
General horse racing
It looks like Nicky Henderson will win this year's trainer's championship. Where do you think he sits amongst the greatest National Hunt trainers of all time?
I think he's already achieved greatness to consistently produce the quality of winners he has every single year. I don't know of any other National Hunt trainer who has managed to go through a season like he has every single year without any setbacks. He gets those good horses to the big races every single time and they produce the goods.
His handling of horses like Altior are a proven point. He had a wind operation; the horse came back and ran at Newbury in unsuitable conditions. If you look at Altior's performance at Cheltenham it's doubly impressive given the fact he looked to be the first horse that was beaten approaching the hill, he did not like the ground at all. The fact he came back and won by as far as he did makes you realise how spectacular a horse he is.
Gordon Elliott currently leads the trainer's championship in Ireland, how much of a watershed moment would it be if he were to beat Willie Mullins?
In many ways this sums up the direction that Irish racing is going. It is becoming a battle between two juggernauts, two huge stables with phenomenal backing. If you look at the number of horses that Gordon and Willie run in a season, what they have achieved is phenomenal but, in many respects, slightly detrimental to Irish racing because everybody else is playing second fiddle. When you see the big races in Ireland and there are two trainers taking up 75% of the runners, I'm not sure how good that is for racing.
Can you see Mullins and Elliott dominating the big races for the next few years?
I think in time the dominance will swing back to Britain because if the current situation continues in Ireland, horses will start to appear in Britain that may not have done beforehand. I believe that in the next three years you will see a change.
There's been a lot of talk post-Cheltenham about the Irish dominance, what do you think is the reasoning behind this? Is it simply a case of better horses? What can British trainers do to stop this dominance?
There are two ways of looking at this. Racing certainly does work in cycles but the sheer firepower of owners such as Gigginstown and JP McManus means they have a phenomenal number of horses to play with and they very much tune their operations to ensure the best horses appear at the big races, particularly at Cheltenham. If you have that many horses in training, the chances are high that you're going to get 10 to 12 high quality runners turning up for the big festivals and they are going to be hard to beat.
How important are occasions like the Grand National for broadening the fanbase of racing?
The great thing about the Grand National is it is the one jumps race that everybody watches and the race that everybody talks about. In the village where I train there are so many people who don't follow racing but they all watch the National and the viewing figures for the race are always huge. You have offices all around the country doing sweepstakes for it, more than any other race in the calendar it raises the profile of the sport to a new level.