Search Help
Simply type a keyword or short sentence relating to your query into the box below, and our help system will return the most relevant articles.
Setting preferred currency
To set your preferred currency for betting, open the Cashier and select More  >  Manage Currencies  >  Preferred Currency.  If you're using a mobile, simply swipe through the Cashier options until you see Manage Currencies.
Once here, just select the currency you wish to set as your preferred currency. This currency will be shown first on the list and will now be your default currency used for placing bets.
If there is no option for the currency you would like to use, you can add a second/third/fourth currency through Manage Currencies  >  Available Currencies. This is done by adding a check-mark next to the currency you would like to activate.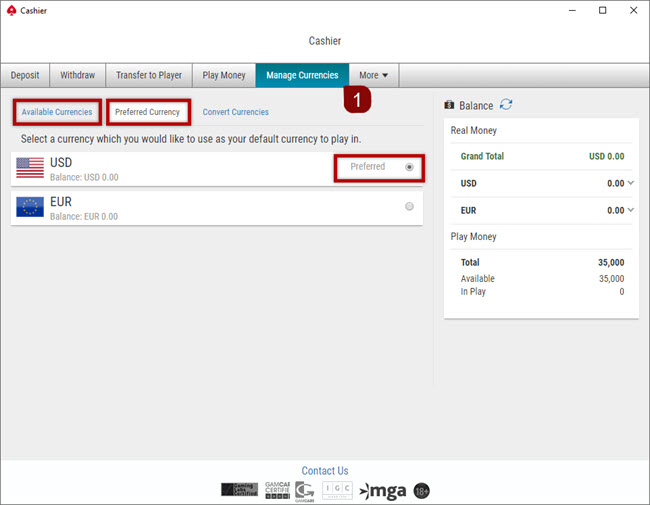 At BetStars you can place bets in US Dollars (USD), Euro (EUR), Canadian Dollars (CAD) and British Pounds (GBP).
You may change your preferred currency at any time by going back to the Manage Currencies section and selecting another currency.
Feedback
Did this article answer your question?