Search Help
Simply type a keyword or short sentence relating to your query into the box below, and our help system will return the most relevant articles.
Checking and using your Free Bets
Free Bets are awarded through various promotions and marketing campaigns. To find out if you can win Free Bets with any of our current offers, please visit the Promotions page of the BetStars website.
To check if you have any available Free Bets, visit the BetStars section of your Stars Account and on the right side of the screen check your Free Bets tab, in the same area where you see the Bet Slip and Open Bets tabs.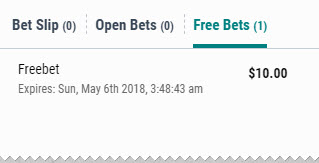 If you have any Free Bets available, a number will appear next to the Free Bets tab header, for example (1) indicates you have one Free Bet. Click here to see the details of each individual Free Bet.
To use a Free Bet, select the wager you would like to place, and if the wager type allows for a Free Bet to be used you will be able to select the Free Bet from the drop-down menu within the Bet Slip.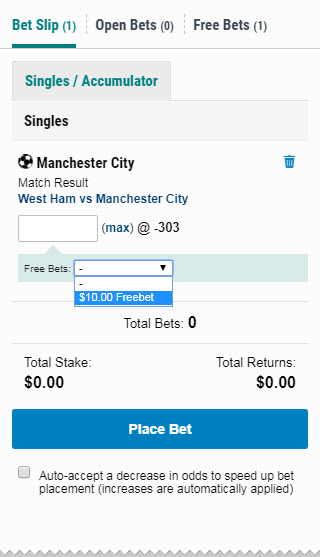 Once you have selected the Free Bet, just click Place Bet and your wager will be placed.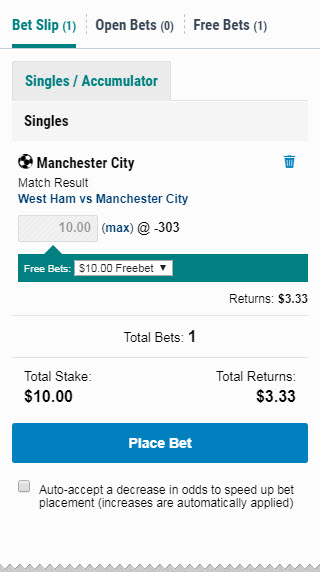 Feedback
Did this article answer your question?