The Stars Rewards program makes it easy to win rewards tailored to you, across all our gaming products. Earn reward points every time your bet is settled or you play our other real money games (subject to certain conditions). Collect enough points to complete your progress bar and you'll win a Chest loaded with rewards you'll want to use - including Free Bets and StarsCoin you can use in our Rewards Store!
Get rewards you'll want to use, tailored to you, when your bets are settled or you play for real money across all our available products.
Keep an eye on the progress bar at the top of the homepage, as it fills up with each settled bet: the more you wager, the more reward points you'll collect and the faster it fills. Complete it to win a Chest filled with personalised rewards, just for you.
Chests can be collected and opened before, during or after your session, and contain rewards that relate to the activities you enjoy! Rewards can range from StarsCoin that you can spend in the Rewards Store, to cash rebates and a variety of tickets and items tailored to you and the games you like to play. There are six different Chest types, of increasing size and value.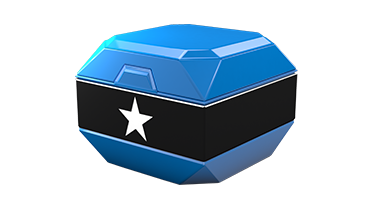 Level 1: Blue Chest
$0.60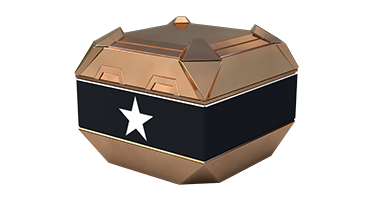 Level 2: Bronze Chest
From $0.60 to $12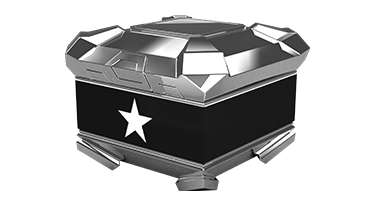 Level 3: Silver Chest
From $1.50 to $30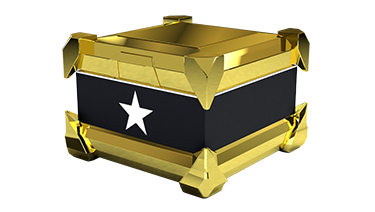 Level 4: Gold Chest
From $5 to $100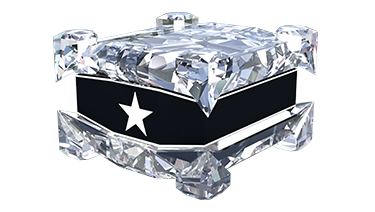 Level 5: Diamond Chest
From $12.50 to $250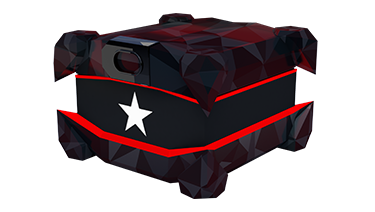 Level 6: Black Chest
From $35 to $700
You can manage all of your rewards in the 'My Stars' area of your account.
Win StarsCoin in Chests, which you can cash in for Free Bets and other great rewards. Click here to learn more.
Earn enough reward points to complete your progress bar and you'll receive your next Chest.
Win at least one Chest in every rolling 28-day period to remain on your current Chest level.
Win 10 Chests within 28 days and we'll upgrade you to a bigger Chest, which will require more points to unlock but will contain bigger rewards on average (see above). Your progress bar will turn blue when you're approaching an upgrade, and we'll let you know exactly how long you have left to earn it.
If 28 days pass and you have not won a Chest, your progress bar will reset and you'll be moved down a level, where Chests will be easier to win but will contain a lower value of rewards on average. If you have completed at least 50% of your current progress bar, you'll receive a Chest from your new, lower level. Progress bars on the blue level will reset after three calendar months of inactivity.
If you are at a higher level than the Blue Chests, and your current progress bar is close to expiring, you will be able to exchange your progress bar for a lower level Chest.
For example, if your Diamond Chest progress bar is over 50% filled and you're within 10 days of it expiring, you may exchange it for a Gold Chest. Your next Chest will then be Gold – win 10 Gold Chests within 28 days to move back up to the Diamond Level.
If you are eligible to exchange your progress bar, you will see the option available to you in 'My Stars'.
Stars Rewards Spin & Go Tournaments
If you play poker with us, your Chest may contain a ticket to play a Stars Rewards Spin & Go poker tournament.
Like regular Spin & Go's, these three-player tournaments feature small starting stacks, blinds that rise quickly, and a winner-takes-all prize pool determined by a random spinner before play begins.
Here are the prizes you can win, as well as the probabilities of hitting each prize tier:
| Prize | Probability |
| --- | --- |
| $5,000 | 5 in 1,000,000 |
| $100 | 250 in 1,000,000 |
| $50 | 500 in 1,000,000 |
| $10 | 2,500 in 1,000,000 |
| $5 | 15,000 in 1,000,000 |
| $3 | 100,000 in 1,000,000 |
| $2 | 143,255 in 1,000,000 |
| $1 | 738,490 in 1,000,000 |
How to Earn Reward Points
Reward point requirements depend on the Chest type you are playing towards, but are also personalised based on your profile. Some of the factors which impact points requirements are recent activity, game-type and net deposits.
You'll earn reward points at different rates, depending on your gaming activity:
Sports: Reward points are earned when a bet is settled. For singles bets, players earn 1.4 reward points for every $1 wagered. For multiple/accumulator bets, players earn 3.9 reward points for every $1 wagered.

Bets made in non-USD currencies are converted to USD based on the mid-market exchange rate (as per XE.com) for reward point calculation purposes.
Reward points are not awarded for bets that are cashed out if the cashed out value is equal to the initial bet amount.

Example: if you bet $10 and cash out for $10, you will earn zero reward points. But if you bet $10 and cash out for more or less than $10, you will earn reward points.

Poker: Players earn 45 reward points for every USD $1 paid in fees for scheduled tournaments, and 100 reward points for every USD $1 paid in rake in Zoom or cash games or other tournament fees (130 reward points for every £1, 80 points for every CAD $1, and 110 points for every €1).

Players do not earn reward points at pot-limit and no-limit tables with blinds of $5/$10 or higher, 8-game tables with stakes of $20-$40 or higher, or other limit games with stakes of $20-$40 or higher.

Casino: Reward points are earned at the point of wagering. Click here for a breakdown of earn rates by game-type, as well as how to earn redemption points playing Casino games (to clear bonuses).
Stars Rewards Scheme - Rebates and Rewards
By opting in and participating in the Stars Rewards scheme ("Stars Rewards Scheme") you hereby agree to be bound by the terms and conditions set out below (the "Rebate and Reward Terms").
Membership of the Stars Rewards Scheme is free and available to all registered players that reside in countries where such membership is allowed. Participation in some countries may be prohibited by local law.
The Stars Rewards Scheme offers our loyal customers to the opportunity to win rebates ("Rebates") and rewards ("Rewards") and earn reward points ("Reward Points") through real money play on our websites.
You will not start earning Reward Points or any Rebates or Rewards until you have opted into the Stars Rewards Scheme. To do so, click the 'Start Now' button which can be accessed via the Start button in the software. This can be found in the main lobby or within the 'My Stars' menu.
Rebates and Rewards (together with any Reward Points that may be accumulated as part of the Stars Rewards Scheme) may not be transferred, bartered, sold or traded in any way. Rebates and Rewards can only be won and Reward Points can only be accumulated, via real money play on our site. When a Reward Point target is reached, you will win a randomly allocated Reward in exchange for the Reward Points that you accumulate. Rewards may include cash, game credit or StarsCoin (our virtual loyalty token that can only be exchanged for certain goods via the Rewards Store).
Some Rewards can take the form of a cash amount or bonus and may be subject to play-through requirements [which require you to earn a certain number of redemption points ("Redemption Points") by wagering the bonus funds, in order to release the cash amount]. Redemption Point earning rates may depend on the type of game being played.
In the event you win a prize as a Reward or through your Reward Points, we may refer to your Stars ID as the winner. However, we will not use your name, image and/or likeness for publicity and marketing purposes without your written consent. Equally, we will seek your consent if we wish for you to perform interviews (without compensation) with selected press agencies as we may choose, in relation to your win.
If, following a review or investigation, you are found to have abused, or attempted to abuse, the Stars Rewards Scheme or breached the Rebate and Reward Terms, we may terminate your membership and you will forfeit any Rewards, Reward Points and StarsCoin accrued to you as at the point of termination. Furthermore, we you will be liable to reimburse us for any Rewards earned by such abuse that you have already cashed out. "Abuse" includes, but is not limited to claiming or seeking to claim Reward Points for void (or voided) bets, colluding or being associated with third parties on our site who have been banned or self-excluded.
We may also reverse any award of Rewards given to you, and you will be liable to reimburse us for any Rewards cashed out, to any player where the determination to grant that player a Reward or the level of Reward credited to the player is as a result of manifest error, fraud, or technical failure.
We reserve the right at any time to make minor amendments or alterations to these Rebate and Reward Terms so as to correct errors or improve clarity and comprehension for the benefit of our players. Furthermore but in all cases acting reasonably, we may alter these Rebate and Reward Terms as well as suspend, cancel or withdraw any Rewards to players if; (a) we reasonably believe that the Stars Rewards Scheme is being abused by an individual or group of individuals which undermines the integrity of the Stars Rewards Scheme; or (b) required to do so as a result of any legal or regulatory change; or (c) there are other valid reasons that prevent us from continuing the Stars Rewards Scheme provided of course that the reason is sufficiently serious such as a failure of our systems or due to manifest error. Any proposed material changes will be either notified to you directly and/or published on our site.
Last amended March 2020.
If you have any questions, please check out the Help Center or contact Support.